PHOTOS: Broadway Bares a Winter Burlesque
BY

Christopher Harrity
February 07 2013 5:00 AM ET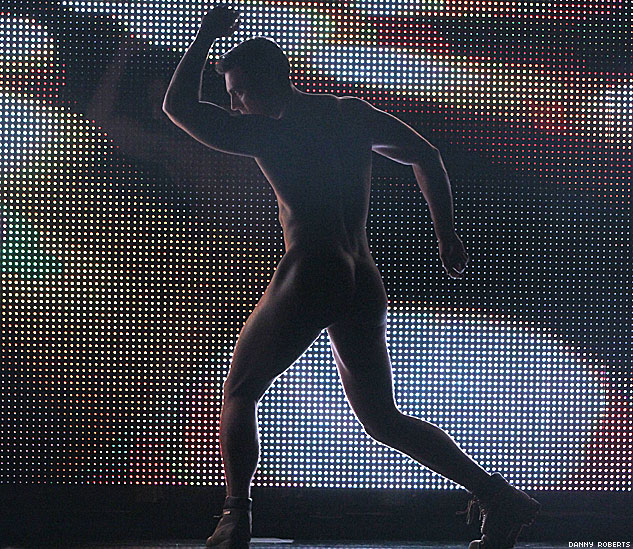 "Fringe Benefits": Steven Wenslawski
More intimate numbers included choreographer and dancer Stephan Choiniere partnering with Daria Chamanskaia for an intoxicating, athletic, and gravity-defying "Spellbound." Fire Island Dance Festival favorite George Smallwood reprised a mystical solo, "Talk to the Hand," originally created for Broadway Bares: Solo Strips. And Jamal Story and Christopher Jackson performed an explosive pas de deux about a tension-filled sexual relationship, choreographed by The Lion King's Ray Mercer.

International recording artist Matt Zarley, who won prizes for best single and best album at last year's Out Music Awards, lead the company in a thrilling finale. Zarley sang "Trust Me," a Billboard and U.K. dance hit from his most recent, critically acclaimed album, "Change Begins With Me."

Following both performances, Broadway Bares favorite Jen Cody led the company in "rotation," where the performers freestyle-danced for individual donations.