Seat Filler: The Advocate's Guide to the 2011-12 Broadway Season
BY

Brandon Voss
May 09 2012 9:37 AM ET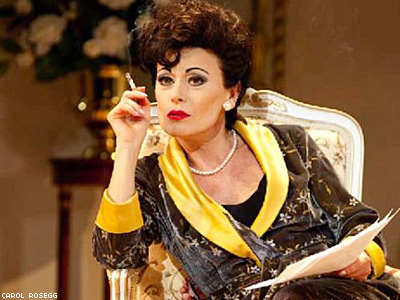 End of the Rainbow
Tracie Bennett is an unbridled force, a tornado of tragedy, as she eerily, exhilaratingly inhabits Judy Garland in Peter Quilter's lean but urgent bio-drama about the performer's drug-addled decline during her 1968 London comeback concerts. Accompanied by her enabling young fiancé, Garland is bolstered by a sobering Michael Cumpsty as her pianist and confidant, a gentle Scot who symbolizes all gay men who loved their Judy tortured.
Belasco Theatre, open-ended.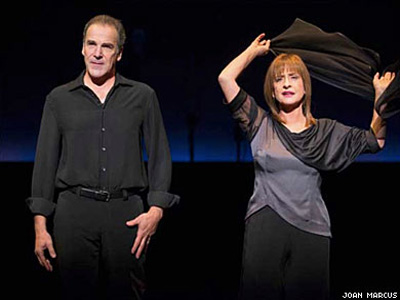 An Evening With Patti LuPone and Mandy Patinkin
Between a dour "Another Hundred People" opening and a dreary Carousel medley finale, LuPone and Patinkin have a little fun with a romantic song selection heavy on Sondheim, Kander and Ebb — two 70, Girls, 70 numbers! — and Rodgers and Hammerstein. It's a surreal treat to see LuPone roll around on an office chair, but only die-hard fans need attend; one hoping for greatest hits may be disappointed with all but a brief Evita reunion.
Ethel Barrymore Theatre, closed January 13.
Evita
Andrew Lloyd Webber and Tim Rice's lush score aside, the cast album for Michael Grandage's visually stunning revival won't likely replace your Patti LuPone or Madonna recordings. But even if star Elena Roger's high notes screech as Argentinean first lady Eva Perón, she richly conveys Eva's slutty ambition and fragile health. Still, Ricky Martin's charisma and chops make him the clear attraction as Che, an everyman narrator.
Marquis Theatre, open-ended.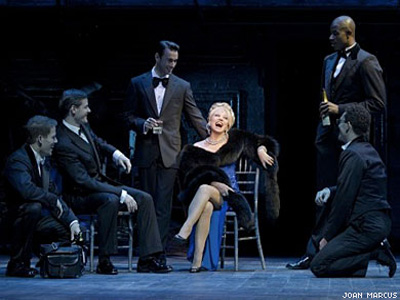 Follies
After a hit run at the Kennedy Center, a near-flawless revival of Stephen Sondheim and James Goldman's 1971 masterpiece sparkles on Broadway like fine champagne. As old frenemies stuck in a soapy love quadrangle, peerless divas Bernadette Peters and Jan Maxwell headline this reunion for aging chorines, but the show's secret weapon is Elaine Paige, who entertains maybe-gay cater waiters with her impassioned "I'm Still Here."
Marquis Theatre, closed January 22.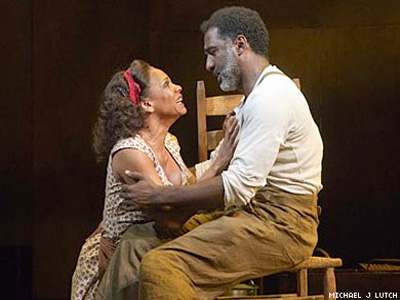 The Gershwins' Porgy and Bess
Forget all the hoopla surrounding director Diane Paulus's ballsy reworking of George and Ira Gershwin's groundbreaking folk opera about the love affair between cripple Porgy and jezebel Bess in 1930s Charleston. Powerfully and accessibly reimagined for a musical theater audience, it's a thing of beauty, proving that quality always outweighs controversy — especially when Audra McDonald and Norm Lewis sing their hearts out.
Richard Rodgers Theatre, through September 30.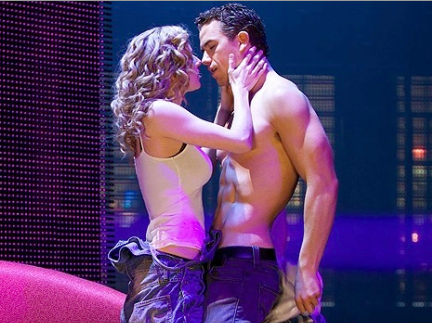 Ghost the Musical
Breathtaking visual effects outshine the pleasant score in this London import, which is based on the 1990 film about love after death, but its beating heart is the easy chemistry between stars Caissie Levy and hunky Richard Fleeshman. No small feat, Da'Vine Joy Randolph also succeeds at breathing sassy new life into psychic Oda Mae Brown, the part that won Whoopi an Oscar, although her solo is one of the show's many garish missteps.
Lunt-Fontanne Theatre, open-ended.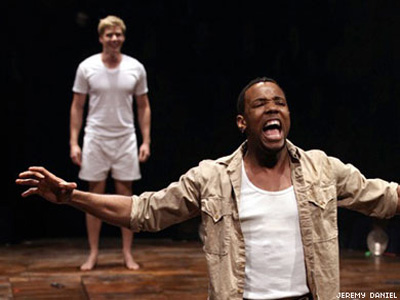 Godspell
Following in Hunter Parrish's footsteps, Corbin Bleu is a radiant and inviting Jesus in this revival of Stephen Schwartz and John-Michael Tebelak's 1971 rock musical based on parables from the Gospel of Matthew. Director Daniel Goldstein's intimate interpretation can be as cloying as children's theater, but the game cast and irresistible score ultimately leave the crowd spellbound — despite an unholy arsenal of corny pop culture references.
Circle in the Square Theatre, open-ended.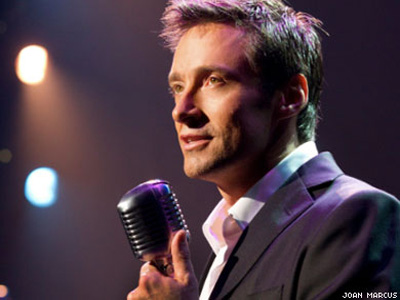 Hugh Jackman, Back on Broadway
Accompanied by an 18-piece orchestra and backup dancers he calls his Dreamgirls, the triple threat's interactive solo show reflects on his charmed life and career as he shares his favorite songs, including "One Night Only," "Over the Rainbow," and "Fever." Radiating sex and confidence, he also gleefully revisits Peter Allen — the gay role that earned him a 2004 Tony for The Boy From Oz — in one of many glorious medleys.
Broadhurst Theatre, closed January 1.