Seat Filler: NYC Theater Guide for May 2012
BY

Brandon Voss
May 22 2012 3:01 PM ET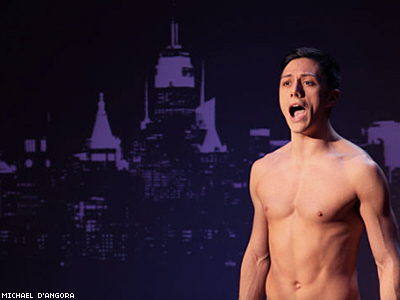 Naked Boys Singing!
The infamous all-male musical revue closed in January after more than 12 years, but it's been successfully re-erected by married director-producers Tom and Michael D'Angora, who've made the show tighter and sprightlier with a sexy new crop of young trou-droppers. The novelty and shock value have waned since its inception, but the trifle still provides a comfortable soft spot for bachelorette parties and curious gay tourists alike.
Kirk Theatre, open-ended.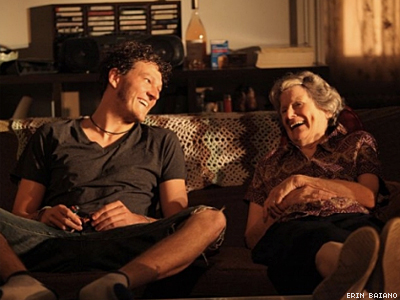 4000 Miles
In Amy Herzog's quietly moving drama about loss, a familial Harold and Maudefor the modern age, a 21-year-old hippie seeks comfort at his 91-year-old grandmother's Manhattan apartment after his best friend's tragic death on their cross-country bike trip. As the feisty yet fading widow with a Communist past, the great Mary Louise Wilson of Grey Gardens fame gives an indelibly detailed performance worth any long journey.
Mitzi E. Newhouse Theater, through July 1.