Seat Filler: NYC Theater Guide for May 2012
BY

Brandon Voss
May 22 2012 3:01 PM ET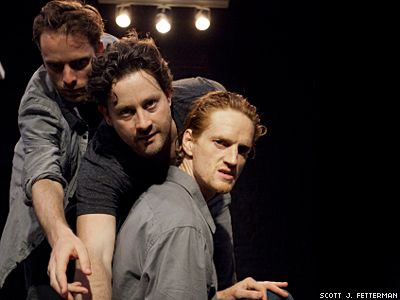 pool (no water)
With spartan staging and stylized movement, director Ianthe Demos and the One Year Lease Company tackle out British playwright Mark Ravenhill's darkly penetrating 2006 play about five miserable visual artists who resent a successful peer. After this wealthy woman falls into a coma, her frenemies exploit her suffering as a work of art, much as she found mainstream fame by putting an AIDS victim's blood and condoms on display.
9th Space, Through May 26.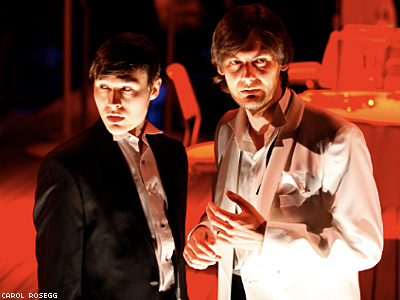 In Masks Outrageous and Austere
The provocative final full-length play by Tennessee Williams had its tech-heavy world premiere — originally scheduled to run through the end of the month — under David Schweizer's direction with Shirley Knight as Babe, a wealthy, boozy broad held captive along with her gay husband (Robert Beitzel) and his young lover (Sam Underwood) by a sinister corporation. Knight's shaky command of her lines didn't help this messy curiosity.
Culture Project, closed May 13.
See our reviews of the complete 2011-2012 Broadway season here.