Seat Filler: NYC Theater Guide for May 2012
BY Brandon Voss
May 22 2012 2:01 PM ET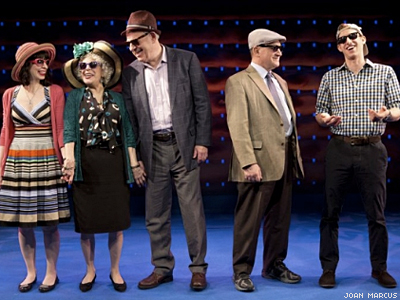 Old Jews Telling Jokes
Inspired by the website of the same name, this hilarious comedy revue enlists five actors — including two youngsters and the marvelous Marilyn Sokol — to honor and reinvent classic borscht belt gags about birth, death, and everything in between, particularly sex or the lack thereof. Light songs and heartfelt monologues are peppered throughout, but it's all about the jokes, folks, delivered here with the sharpness and precision of a deli slicer.
Westside Theatre, open-ended.