Seat Filler: NYC Theater Guide for May 2012
BY Brandon Voss
May 22 2012 2:01 PM ET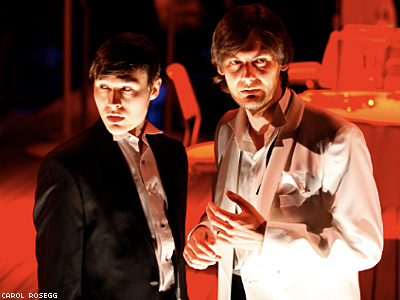 In Masks Outrageous and Austere
The provocative final full-length play by Tennessee Williams had its tech-heavy world premiere — originally scheduled to run through the end of the month — under David Schweizer's direction with Shirley Knight as Babe, a wealthy, boozy broad held captive along with her gay husband (Robert Beitzel) and his young lover (Sam Underwood) by a sinister corporation. Knight's shaky command of her lines didn't help this messy curiosity.
Culture Project, closed May 13.
See our reviews of the complete 2011-2012 Broadway season here.