Seat Filler: NYC Theater Guide for June 2012
BY

Brandon Voss
June 22 2012 6:00 AM ET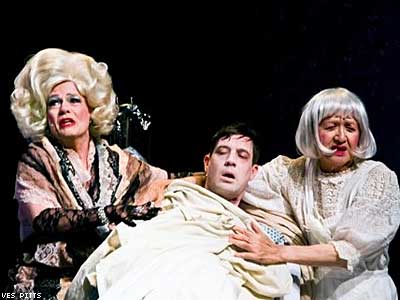 The Etiquette of Death
Conceived by Chris Tanner and codirected by Everett Quinton and Julie Atlas Muz, this endearing but overly ambitious world premiere explores the inevitable end through an absurd mishmash of songs and sketches by New York's most notable downtown artistes. In the glittery shadow of the AIDS epidemic, Quinton and Tanner lead the jazz-funereal proceedings in campy drag as Madame Death and cancer-stricken mother to a dying son.
La MaMa's Ellen Stewart Theatre, through July 1.