Seat Filler: NYC Theater Guide for July 2012
BY

Brandon Voss
July 26 2012 6:00 AM ET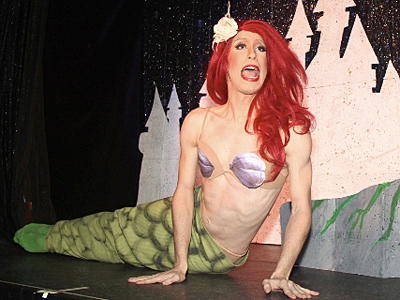 Distorted Diznee
Speaking of royal bitches, the fiercely fractured fairy tale continues with this dazzling drag revue. Popular hostess-performer Dallas DuBois leads drag darlings Holly Dae, Bootsie LeFaris, Pixie Aventura, and Shenea DeDranke as they rip on everyone's favorite animated classics, skewering sweet princesses and wicked witches alike while lip-syncing other queens like Cher, Idina Menzel, Christina Aguilera, and Patti LuPone.
Laurie Beechman Theatre, through August 10.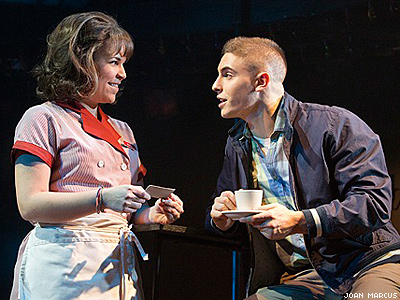 Dogfight
Out director Joe Mantello yanks the leash of this very promising world premiere musical based on a 1991 indie about a homely waitress (Lindsay Mendez) who bonds with a handsome Vietnam-bound Marine (Derek Klena) after a party in which the jarheads compete to invite the ugliest date — cue crossdressing sight gag! Benj Pasek and Justin Paul's score is memorably rousing, but Peter Duchan's book has more bark than bite.
Second Stage Theatre, through August 12.