Seat Filler: NYC Theater Guide for July 2012
BY

Brandon Voss
July 26 2012 6:00 AM ET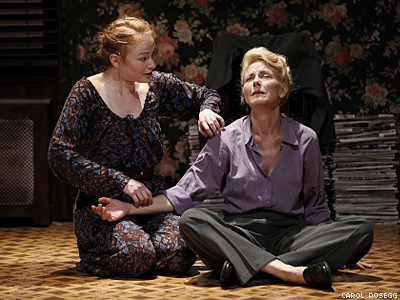 7th Monarch
Law & Order vet Raina Briar delivers a strong, confident performance as a troubled criminal investigator struggling to crack a mystery involving a socially inept, space helmet-wearing math whiz (Gretchen Hall) accused of murdering her missing folks in Indiana. Jim Henry's thriller is as intriguing and unpredictable as it is overwrought and implausible, but at best it feels like, well, a very special episode of Law & Order.
Acorn Theatre, through September 9.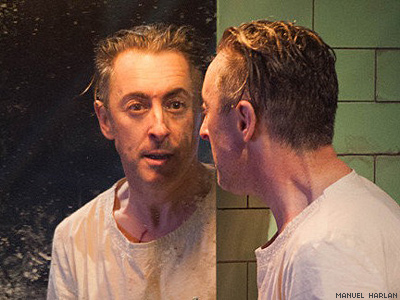 MacBeth
The Good Wife's Alan Cumming wowed with a giddily disorienting solo reimagining of Shakespeare's murderous tragedy — stripped to its unsettling core with chilling moments of macabre stagecraft — that cast him as a frenzied patient in a creepy psych ward. If you missed Lincoln Center Festival's brief engagement, don't strut and fret; Simon & Schuster has released an audio recording of the National Theatre of Scotland production.
Rose Theater, closed July 14.
See last month's New York theater review column here.