Seat Filler: NYC Theater Guide for August 2012
BY

Brandon Voss
August 29 2012 6:00 AM ET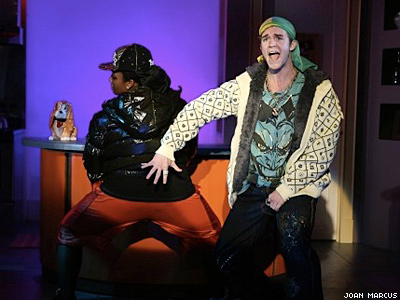 The Last Smoker in America
Peter Melnick and Bill Russell lend some decent songs to this garishly surreal musical comedy about a couple trying to kick the habit in a world where smoking has been outlawed, but the corny book reeks of a hack job. If you're not offended by the dad dissing privileged "disabled Asian lesbians" in the hair-metal anthem "Straight White Man," just watch the teen son act "ghetto" and then wear his mom's heels to cope with her absence.
Westside Theatre, through September 1.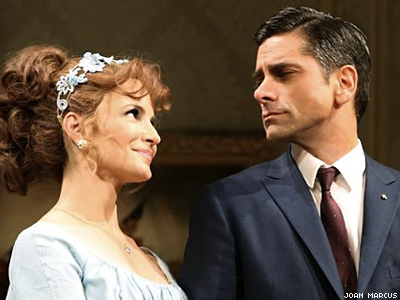 The Best Man
New cast members Cybill Shepherd, Kristin Davis, and Elizabeth Ashley brighten up Michael Wilson's brisk, pertinent revival of late elder statesman Gore Vidal's 1960 play about mud-slinging presidential candidates fighting for their party's nomination. A vibrant John Stamos replaces Eric McCormack as a slightly more likable Sen. Joseph Cantwell, whose closeted skeleton is that he may have had a homosexual past in the Army.
Gerald Schoenfeld Theatre, through September 9.
See last month's New York theater review column here.