Seat Filler: NYC Theater Guide for September 2012
BY

Brandon Voss
September 26 2012 9:54 AM ET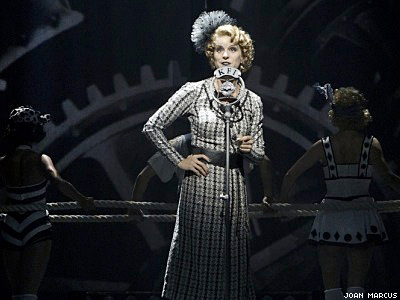 Chaplin
One can overlook the literal and figurative lack of color in this passable bio-musical due to the transformative star-making turn by an adorable Rob McClure as Charlie Chaplin, revolutionary filmmaker, controversial cinematic icon, and womanizing Communist sympathizer. Besides Chaplin's destructive ego, the show's villain is bitter gossip columnist Hedda Hopper, played with vocal power and scene-stealing zest by out actress Jenn Colella.
Ethel Barrymore Theatre, open-ended.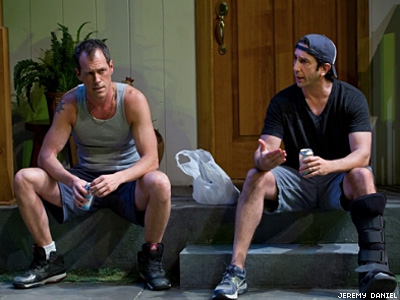 Detroit
A Pulitzer Prize finalist, Lisa D'Amour's unsettling dramedy pries wider the cracks of the American Dream as discontented suburbanites (David Schwimmer and Amy Ryan) warm up to their new neighbors (Darren Pettie and Sarah Sokolovic), a shady couple fresh out of rehab. During a series of backyard barbecues, strange sexual tension — the women share a brief drunken kiss — and erratic booze-fueled behavior burn like a fuse toward an explosive climax.
Playwrights Horizons, through October 28.