Seat Filler: NYC Theater Guide for September 2012
BY

Brandon Voss
September 26 2012 9:54 AM ET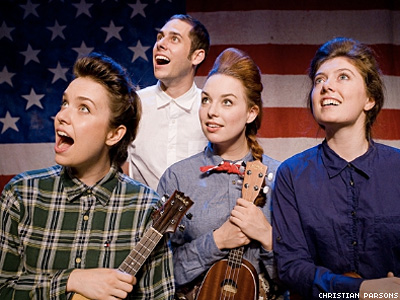 Missionary in Manhattan
Presented by the Ukulele Orchestra of Great Brooklyn as part of the Dream Up Festival, this brief and amusing world-premiere musical rips a page from Book of Mormon, Big Love, and even Nunsense as three kooky sister wives rechristen pop songs — Cee Lo Green's "Forget You" becomes "Bless You," for example — to raise funds to find their husband, "a homosexual with his butt" who has left his mission to run off with his male vocal coach.
Theater for the New City, closed September 9.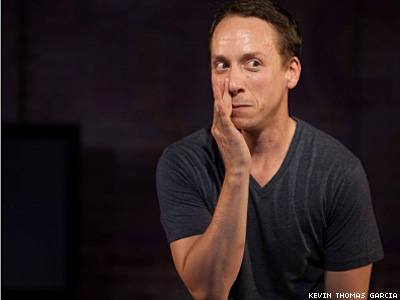 Methtacular!
Thankfully, writer-performer Steven Strafford lived to tell the grotesquely vaudevillian tale of his three years spent as a sex-crazed crystal meth addict in Chicago. Scraping the black humor from rock bottom with brutal honesty, Strafford elevates familiar druggy anecdotes with musical direction by The Rosie O'Donnell Show's John McDaniel, a love for '80s sitcoms, game show interludes, and sharp one-liners like "Tuesday plus meth equals Friday."
The Playroom Theater, closed September 23.
See last month's New York theater review column here.