Seat Filler: NYC Theater Guide for November 2012
BY

Brandon Voss
October 30 2012 9:00 AM ET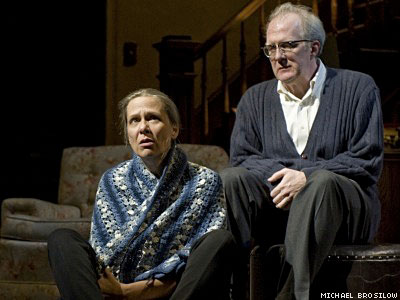 Who's Afraid of Virginia Woolf?
In this 50th anniversary revival, Edward Albee's masterpiece is in masterful hands with Steppenwolf's Tracy Letts and Amy Morton — August: Osage County's playwright and star — as combative boozers George and Martha, one of the most dysfunctional couples in history. Helmed by Clybourne Park's Pam MacKinnon, this superlative staging shoots for exhilarating truth and realism in sobering contrast to the campier 2005 revival with Kathleen Turner.
Booth Theatre, through February 24.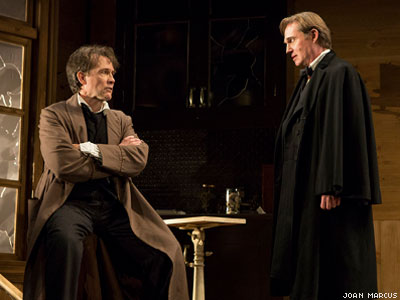 An Enemy of the People
Manhattan Theatre Club and director Doug Hughes must be commended for making Ibsen's musty 1882 morality play feel so vibrant, relevant, and accessible. Dependable stage veterans Boyd Gaines and Richard Thomas chew the scenery just enough as influential brothers feuding when one finds toxic water pollution at the local baths — a discovery that would make him a hero if the baths weren't the small Norwegian community's main revenue source.
Samuel J. Friedman Theatre, through November 18.