Seat Filler: Holidays 2012 NYC Theater Guide
BY

Brandon Voss
December 06 2012 10:46 AM ET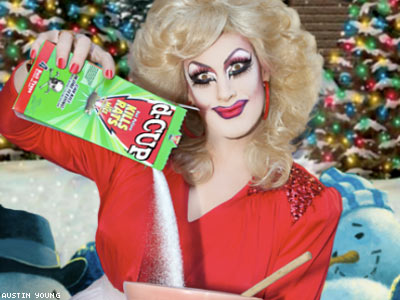 Jackie Beat: Come, They Told Me
Scandalizing good Christians since her first holiday tribute in 1998, L.A.-based drag grinch Jackie Beat returns to NYC with her 15th annual Christmas show. Yes, Virginia, it's that time of year again when Beat can use her special gift for crafting cleverly irreverent pop song parodies to roast sacred seasonal chestnuts over an open fire. Expect titles like "It's Beginning to Look a Lot Like Syphilis" and go elsewhere for cheap sentiment and warm holiday nostalgia.
Laurie Beechman Theatre, December 12-16.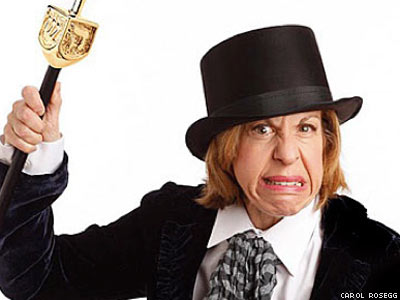 Jackie Hoffman's A Chanukah Charol

Hoffman, a scene-stealer from The Addams Family, Xanadu, and Hairspray, liberates her inner Scrooge in this swift, sweet, and side-splitting semiautobiographical solo show — directed and cowritten by Michael Schiralli — inspired by Patrick Stewart's version of A Christmas Carol. The kvetching comedian examines her life when visited by Yiddish icon Molly Picon and three "ghosts" that include a gay childhood pal in the chorus of Spider-Man.
New World Stages, through December 29.