Seat Filler: Holidays 2012 NYC Theater Guide
BY

Brandon Voss
December 06 2012 10:46 AM ET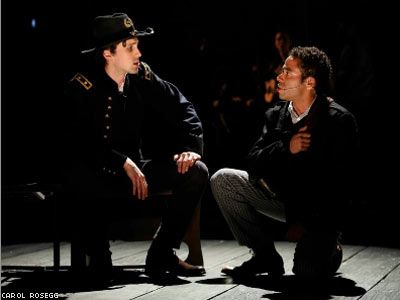 A Civil War Christmas
Lesbian playwright Paula Vogel provides a more somber but no less spectacular holiday offering with a tuneful pageant that begins Christmas Eve 1864 but has clear parallels to contemporary divisiveness. Staged with crafty story-theater spunk by out director Tina Landau, heartrending tales of soldiers and slaves share a bare stage with the Lincolns — the reliable Bob Stillman and Alice Ripley — who make the most of what will be their last Christmas together.
New York Theatre Workshop, through December 30.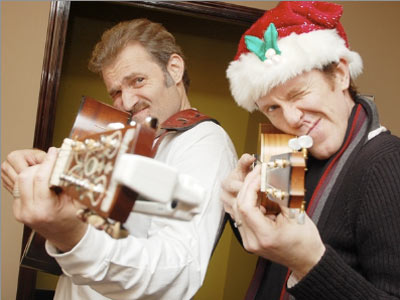 The Holiday Guys in Happy Merry Hanu-Mas
Broadway regulars Jeffry Denman and Marc Kudisch team up for the infectiously joyous Off-Broadway premiere of their intimate holiday variety show, which celebrates the traditions of their Christian and Jewish upbringings, respectively. Armed with a guitar, a ukulele, and an irreverent sense of humor, the duo puts a folksy, jazzy, and refreshingly unexpected spin on holiday classics like "Do You Hear What I Hear" and South Park's "Lonely Jew on Christmas."
The York Theatre at Saint Peter's, December 18-31.