Seat Filler: Holidays 2012 NYC Theater Guide
BY

Brandon Voss
December 06 2012 10:46 AM ET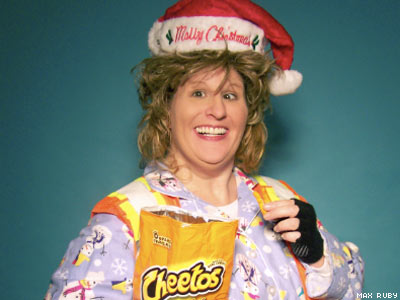 Happy Mollydays
Still looking for the girl of her dreams in her second annual holiday special, Molly "Equality" Dykeman — comic Andrea Alton's super-butch alter ego — is NYC's favorite Percocet-popping poet and school security guard. Accompanied by her lovely backup dancers, the Mollettes, Molly will debut new poems like "My Little Christmas Bitch" and dole out gift bags courtesy of Jack's 99-cent Store. Special guests include Michael Musto, Adam Sank, and Dallas DuBois.
Laurie Beechman Theatre, December 8-21.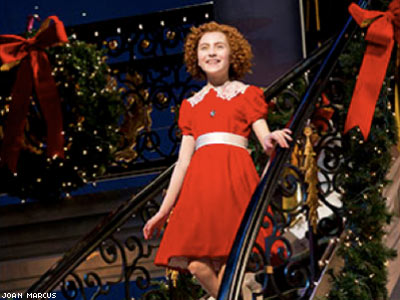 Annie
Even at the expense of some energy and pizzazz, director James Lapine wisely aims for gritty realism over cartoonish charm in his strong revival of the 1977 rags-to-riches musical. Grating Noo Yawk accent aside, Lilla Crawford is a pint-size powerhouse as optimistic orphan Annie, who kicks the Great Depression by moving into Daddy Warbucks' sweet digs during the holidays. And with Katie Finneran nailing it as boozy floozy Miss Hannigan, there's no better place to make a "New Deal for Christmas."
Palace Theatre, open-ended.