Seat Filler: NYC Theater Guide for February 2013
BY

Brandon Voss
February 05 2013 10:00 AM ET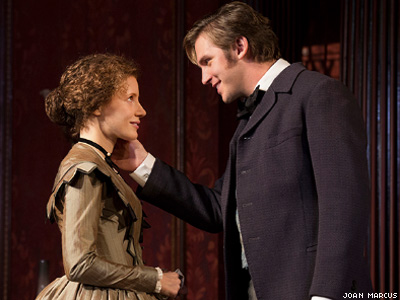 The Heiress
Out director Moisés Kaufman lends grace and class to this very satisfying revival of Ruth and Augustus Goetz's 1947 adaptation of Washington Square, an 1880 novel by Henry James. Jessica Chastain commands the stage as Catherine Sloper — comfortably filling big shoes after Cherry Jones won a Tony for the role in 1995 — a spinster torn between a disapproving dad and Downton Abbey's terrific Dan Stevens as a charming (American!) suitor with questionable motives.
Walter Kerr Theatre, through February 9.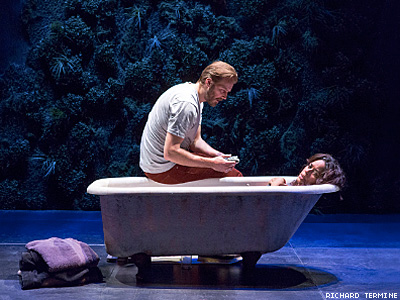 Water by the Spoonful
Winner of the 2012 Pulitzer Prize for Drama, this heavy yet hopeful play by In the Heights book writer Quiara Alegría Hudes lays bare the many scars of a grieving Puerto Rican family, a traumatized Marine home from Iraq, and the struggling souls in a tough-loving chat room — simply yet inventively staged with projections — for recovering crack addicts. In Hudes's hands, human connection has never seemed so imperative for our success and survival.
Second Stage Theatre, through February 10.