Seat Filler: NYC Theater Guide for February 2013
BY

Brandon Voss
February 05 2013 10:00 AM ET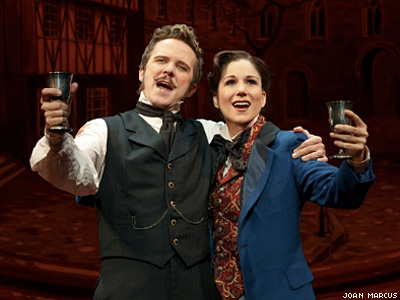 The Mystery of Edwin Drood
Roundabout's revival of Rupert Holmes's tuneful Tony-winning 1985 musical transports theatergoers to an 1895 London music hall as a raucous acting ensemble stages Charles Dickens's unfinished novel about the murder of Mr. Drood — played by Stephanie J. Block as a male impersonator — which means the audience must choose the killer. With infectious energy reined in by out director Scott Ellis, the show costars Chita Rivera, which is reason enough to go.
Studio 54, through March 10.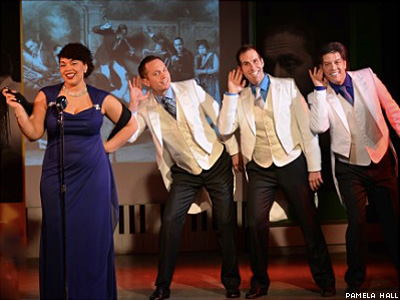 The Wonderful Wizard of Song
After a national tour and a stint in Las Vegas, this brisk and sunny Harold Arlen revue makes its New York debut. Skillfully sung by the soulful Antoinette Henry and a lively trio called the Three Crooners, Arlen's crowd-pleasing repertoire also chronicles the late composer's storied journey from Harlem's Cotton Club to writing classics like "Somewhere Over the Rainbow" for The Wizard of Oz. No wonder the show's offering onstage gay wedding packages.
St. Luke's Theatre, open-ended.
See our 2012 countdown of NYC's best LGBT-inclusive theater here.