Seat Filler: NYC Theater Guide for March
BY

Brandon Voss
March 21 2013 8:00 AM ET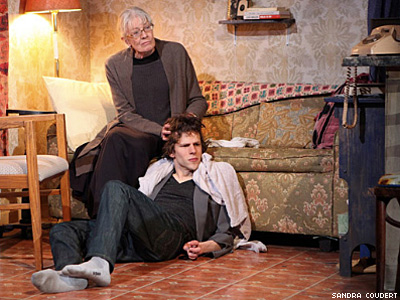 The Revisionist
Jesse Eisenberg emerged as a playwright in 2011 with Asuncion; with his latest, he proves himself a great one. The twitchy Social Network star also plays David, a pot-smoking, self-centered, solitude-seeking writer and a fascinating foil for his vibrant costar, Vanessa Redgrave. The legend is mesmerizing as Maria, a distant cousin who welcomes David to her modest Poland flat and ultimately softens the spoiled brat with hesitant recollections of her Holocaust survival.
Cherry Lane Theatre, through April 27.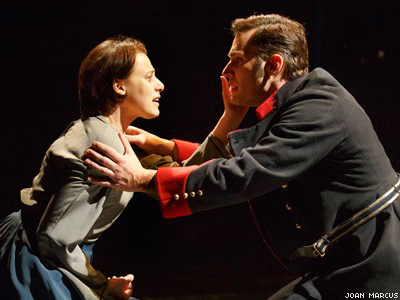 Passion
Set in 1863 Italy, Stephen Sondheim and James Lapine's moody 1994 Best Musical Tony winner makes a triumphant return under the great John Doyle's efficient, thoughtful direction. Judy Kuhn is both haunting and infuriating as Fosca, a homely, sickly stalker who creeps under the skin and into the heart of Giorgio, a handsome soldier played by the commanding, silver-throated Ryan Silverman. As Giorgio's beautiful lover, Melissa Errico is sunshine personified.
Classic Stage Company, through April 19.