Broadway Pride: Gay on the Great White Way
BY

Brandon Voss
June 28 2013 2:25 PM ET
PLAYS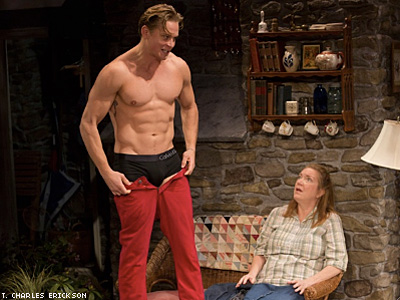 Vanya and Sonia and Masha and Spike

Out scribe Christopher Durang relocates Chekhovian themes of discontent and longing to a Pennsylvania farmhouse in his winsomely quirky Tony-winning comedy starring David Hyde Pierce, Sigourney Weaver, and Kristine Nielsen as squabbling siblings. Gifted with a show-stopping monologue about his nostalgic resistance to change, Pierce's Vanya, a gay aspiring playwright, is especially entranced by the hunky Billy Magnussen as his sister's exhibitionist boy toy.
Golden Theatre, through August 25.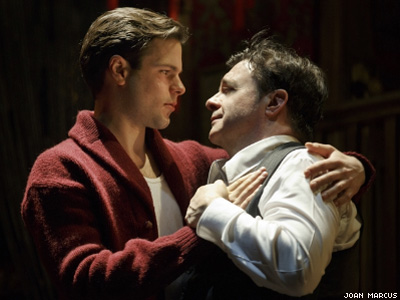 The Nance
Helmed by gay director Jack O'Brien, this is gay playwright Douglas Carter Beane's most satisfying work since The Little Dog Laughed. Nathan Lane was born to play Chauncey Miles, a famous burlesque "nance," a flamingly effeminate stock character, in '30s New York, where the mayor starts cracking down on "deviants." His one-liners are priceless, but the breakout star here is Jonny Orsini as Chauncey's younger lover — and not just because of his memorable nude scene.
Lyceum Theatre, through August 11.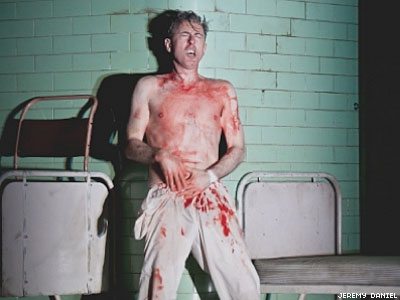 MacBeth

The Good Wife's Alan Cumming wows with a giddily disorienting solo reimagining of Shakespeare's murderous tragedy — stripped to its unsettling core with chilling moments of macabre stagecraft — that casts him as a frenzied psych ward patient whose multiple personalities include Lady MacBeth and the weird sisters. If you miss this brief engagement, don't strut and fret; there's an audio recording available of last year's National Theatre of Scotland production.
Barrymore Theatre, through July 14.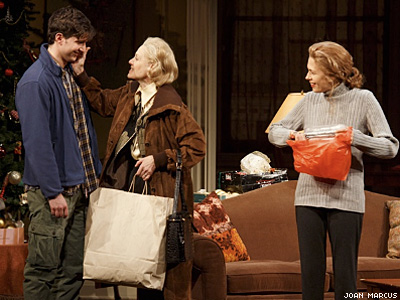 The Assembled Parties
Gay playwright Richard Greenberg of Take Me Out fame scores again with this witty, elegant, and very intellectual drama covering two decades of an affluent Jewish family fractured by everything from financial decline to AIDS. Vocal LGBT rights activist Judith Light won a Tony for her role as a neurotic Jewish mother, but the stellar cast also includes Jake Silbermann, who played gay on As the World Turns, and Jessica Hecht, best known to Friends fans as lesbian bride Susan.
Friedman Theatre, through July 28.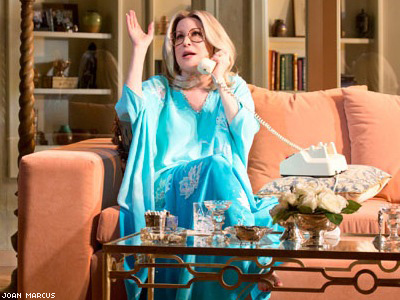 I'll Eat You Last: A Chat With Sue Mengers
Back on Broadway for the first time in more than 30 years, Bette Midler is simply divine as late showbiz "superagent" Sue Mengers in John Logan's thin yet tasty solo bio-play. Among her dishy Hollywood anecdotes, Sue recalls discovering Barbra Streisand in a gay bar and has a great zinger about Elton John being the easiest dinner guest ever: "He'll eat anything but pussy." Out director Joe Mantello keeps Bette glued to the sofa, but boy, it's one swell party.
Booth Theatre, through June 30.