Holiday Guide: Shop Here, Not There
BY

Advocate.com Editors
December 02 2013 7:00 AM ET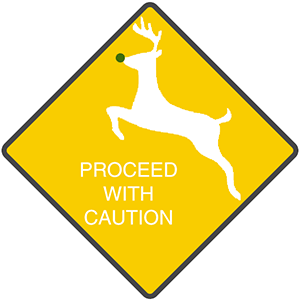 Proceed With Caution: Urban Outfitters
We know the hip sneakers and displays of books, all exhibited in such a cool, urban manner, are calling your name. The company isn't antigay, but it still might leave LGBT hipsters wondering.
According to the Human Rights Campaign, the company (and its other brands, Anthropologie, Free People, and BHLDN) does not offer very many protections to its LGBT employees. And on top of that, the CEO is known to have donated to anti-LGBT politicians like Rick Santorum. Urban Outfitters once stocked pro-marriage equality shirts but pulled them after a week in 2008. When asked in 2003 for his views were on homosexuality, chairman Richard Hayne told the Philadelphia Weekly, "I have my own opinion, but I am not going to share it." As far as we can tell, a decade later, little has changed.
But it isn't all bad news. UO is all about capitalizing on trends. So with the wave of support for marriage equality, the company's April 2012 catalog featured two hipster girls kissing on page 2, which sent One Million Moms into a tizzy.