Holiday Guide: Shop Here, Not There
BY

Advocate.com Editors
December 02 2013 7:00 AM ET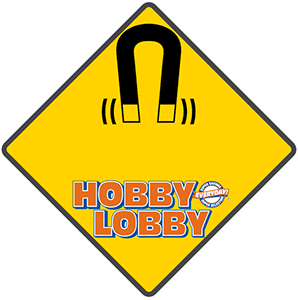 Proceed With Caution: Hobby Lobby
Hobby Lobby, a privately held retailer of arts and crafts items, is much in the news these days because its owners claim their religious freedom is being violated by the Affordable Care Act's requirement that employer-provided insurance policies cover contraception; the U.S. Supreme Court recently agreed to hear Hobby Lobby's case. It's not entirely clear if the company's social conservatism extends to LGBT issues, though.
On the one hand, it has donated to many not-so-friendly Christian fundamentalist institutions, such as Oral Roberts University and the Alliance Defending Freedom (a legal group formerly known as the Alliance Defense Fund). And Hobby Lobby does not participate in the Human Rights Campaign's survey of companies on their LGBT-related policies, so there is no rating available. On the other, in 2012, in light of the Chick-fil-A controversy, the company issued a statement saying, "Hobby Lobby does not discriminate with regard to race, color, religion, gender, pregnancy, national origin, age, disability, sexual preference or any other basis protected by state or federal law." OK, the language is a bit dated and allows some wiggle room, but it's a start. If you're judging solely based on how your dollars impact LGBT equality, for now "proceed with caution" on Hobby Lobby.