Holiday Guide: Shop Here, Not There
BY

Advocate.com Editors
December 02 2013 7:00 AM ET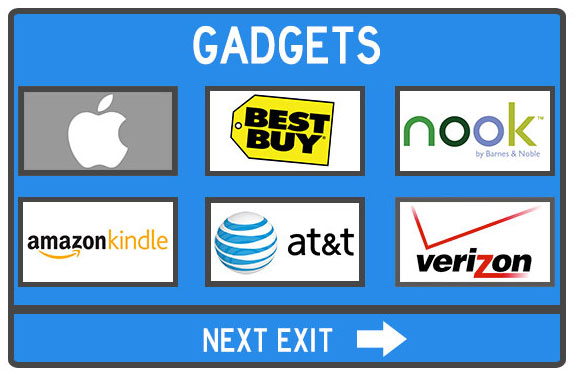 SHOP HERE: Tech Gadgets Galore
It's no surprise that the tech industry, unofficially headquartered in Northern California's Silicon Valley, less than an hour from the LGBT mecca that is San Francisco, tends to score well when it comes to corporate equality and LGBT-savvy policies. That's a good thing too, since consumer surveys demonstrate that LGBT consumers tend to be early adopters of new technology and want the latest, greatest, most high-tech gadgets available.
Whether you're shopping for a die-hard Apple enthusiast or someone with a strong PC preference, you're in the clear to gift guilt-free from Apple, Dell, Microsoft, or Google, all of which earned perfect 100 scores on HRC's most recent index.
Just be weary of an ACER product (which includes the nearly defunct brands of Packard Bell and Gateway), since that company earned the distinctive dishonor of being the lowest-rated tech company on this year's HRC index, with a score of just 35.
Win over your jaded teenage niece or nephew with the latest smartphone, complete with a plan from Verizon, AT&T, or Sprint, all of which earned perfect scores from HRC this year. When you're trekking out to find the trendiest tech toys, start at super-retailer Best Buy, since it also earned a perfect 100. For the tech-savvy bibliophile in your life, you can choose between the Nook from Barnes & Noble, which scored a perfect 100, or a Kindle from Amazon, which ran a gay-inclusive commercial for the product earlier this year.