Holiday Guide: Shop Here, Not There
BY

Advocate.com Editors
December 02 2013 7:00 AM ET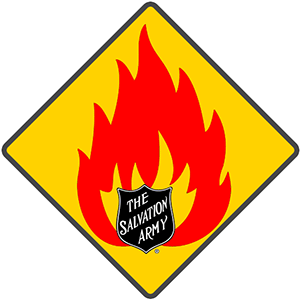 Proceed With Caution: Salvation Army
The bell-ringers with their red kettles are a symbol nearly synonymous with the holidays, but since at least 2001, LGBT people have been calling for a boycott of the Salvation Army's fundraising drives. They point to the organization's refusal to provide benefits to partners of gay and lesbian employees as well as the group's evangelical Christian doctrine, which cites scripture forbidding "sexual intimacy between members of the same sex," according to the Human Rights Campaign.
But this year — just in time for the holidays — the Salvation Army announced that it has revised its nondiscrimination policies to explicitly include sexual orientation. Employees and volunteers with the Army are no longer allowed to deny service or employment to someone on the basis of sexual orientation, and the Army's director of communications told pro-LGBT group Truth Wins Out last week that "we serve everyone who comes to our doors without discrimination." The Army also removed two links to religious groups that advocate so-called ex-gay therapy, the scientifically discredited practice that aims to turn gay people straight through prayer and counseling.
While the Army's modest steps toward basic tolerance of LGBT people should be applauded — we've got to commend even incremental progress when we see it — the organization still has some history to overcome with lasting progress.
If you're still weary and looking for an alternative thrift store to shop or help out, we suggest Californians patronize Out of the Closet, a fabulous chain of thrift stores run by the global nonprofit AIDS Healthcare Foundation that donates a substantial portion of its proceeds to HIV and AIDS research. According to the organization, 96 cents of every dollar earned goes directly to funding patient care, and the stores regularly host free HIV testing drives. Around the nation, secondhand stores that support HIV and AIDS groups include the Housing Works shops in New York City, the Brown Elephant in Chicago, Philly AIDS Thrift in Philadelphia, and the Lifelong Thrift Store in Seattle. You'll find options in several other cities as well.