Holiday Guide: Shop Here, Not There
BY

Advocate.com Editors
December 02 2013 7:00 AM ET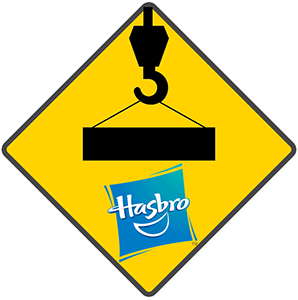 Proceed With Caution: Hasbro
If you simply must stop at Toys 'R' Us (HRC rating: 75) this holiday season to stock up on goodies for the little ones in your life, Hasbro has a mixed history worth knowing about. For starters, the toy company that brought us Transformers, My Little Pony, and Play-Doh scored a dismal rating of 25 on HRC's Corporate Equality Index. Anything less than 60 is considered failing.
But Hasbro has sometimes been receptive when facing public pressure. Late last year a 13-year-old girl took the toy maker to task over what she said was gender-exclusive marketing of the company's famed Easy-Bake Oven. After more than 45,000 people, including celebrity chefs, backed McKenna Pope's Change.org petition demanding that Hasbro start featuring boys in its Easy-Bake marketing and produce the convection toy in gender-neutral colors, the company did announce plans to produce a black-and-silver Easy-Bake oven in addition to the pink-and-purple color schemes already on shelves. Back in 2009, Hasbro came under fire for excluding the option of same-sex marriage in its classic Game of Life — a feature that still doesn't appear in the game on shelves today. But in a modicum of progress, the online version of Life does allow players to marry a person of the same sex — which inevitably caused right-wing website WorldNetDaily to have a conniption about the destruction of "traditional family values" enshrined in Milton Bradley's first game, created in 1860.
Maybe none of that is reason enough to skip Hasbro. But its competitor Mattel earned an "A" rating of 85 from HRC this year. Mattel produces products for all ages and genders, including the iconic Barbie line, American Girl dolls, Hot Wheels cars, Fisher-Price toys, and all-ages games like Apples to Apples, Scrabble, Scene It? and Uno.