Holiday Guide: Shop Here, Not There
BY

Advocate.com Editors
December 02 2013 7:00 AM ET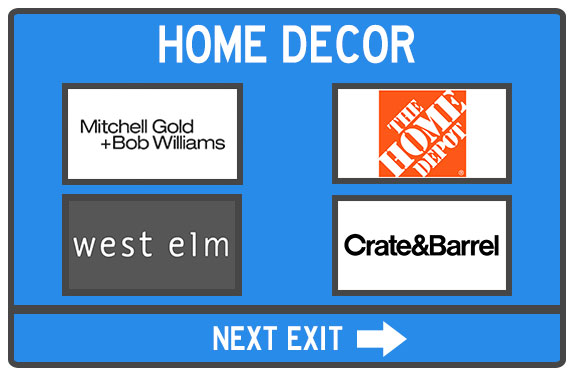 SHOP HERE: Have the Gayest House on the Block
If you're shopping for home furnishings, there are plenty of LGBT-friendly choices. Williams-Sonoma, the gay-beloved parent company of equally gay-beloved stores West Elm and Pottery Barn, scored 80 out of 100 on the Human Rights Campaign's most recent Corporate Equality Index, a few years after it took some criticism for not participating. Its antidiscrimination policy explicitly includes sexual orientation and gender identity. It needs to upgrade its transgender health coverage and add some cultural competency efforts, such as diversity training, to achieve a perfect score. But the current score's high enough to recommend it. Crate & Barrel does even better, with a 90 score, and its Ultimate Wedding Contest has been open to same-sex couples.

If you want to go full-on LGBT-inclusive, though, there's Mitchell Gold + Bob Williams, the firm founded by the gay men of the same names. The company has a perfect 100 on the HRC index, and it has many other praiseworthy policies that aid LGBT folks and others. Its factory in North Carolina has an on-site, nonprofit day care center, the first in the residential furniture industry. It donated 5 percent of Thanksgiving weekend sales to relief efforts assisting typhoon survivors in the Philippines. And Gold is the founder of Faith in America, a nonprofit organization dedicated to educating the public about how religion-based bigotry is used to justify discrimination against LGBT people. Mitchell Gold + Bob Williams has its own stores across the nation, and its products are available at numerous other retail outlets; you can find a store near you via its website.