Op-ed: 10 Pro-LGBT Religious Women You Should Know
BY

Joseph Ward
March 19 2013 4:06 AM ET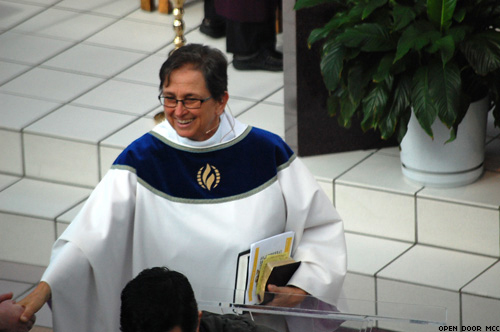 10. Reverend Dr. Nancy Wilson
Reverend Dr. Nancy Wilson has served as the global moderator of the Metropolitan Community Churches since 2005, succeeding the denomination's founder, the Reverend Troy Perry. As the leader of the world's first Christian denomination to provide ministry to LGBT people, she was invited to read the opening scripture at President Obama's Interfaith Prayer Service at the National Cathedral on January 22.
"I know our congregations have been safe spiritual homes for LGBT people and our families for more than 40 years," she wrote in an op-ed published on the Believe Out Loud blog. "President Obama trusted God and risked everything when he affirmed marriage equality for loving same-gender couples. Christians across this country and this world must risk something in order to save lives. LGBT people are among those who need safe homes, safe churches, and safe countries."
Additionally, Wilson works to advance civil and human rights around the world through her work on the board of the Global Justice Institute and as a member of the U.S. President's Advisory Council on Faith-Based and Neighborhood Partnerships.