Op-ed: The 6 Straight Women That Gay Men Should Avoid
BY

Tyler Curry
January 24 2014 8:00 AM ET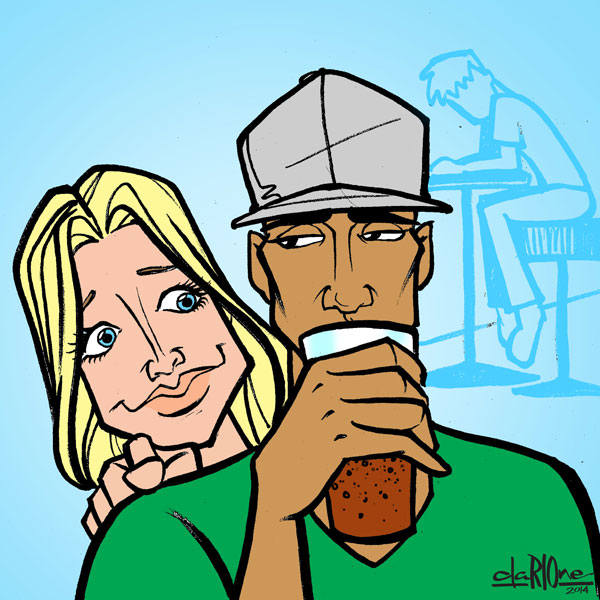 Mary Matchmaker
"Psst… Hey there. Are you single? My friend over there thinks you are really cute."
This innocent little annoyance almost isn't even to blame. Mary means well and is only carrying out the bidding of some wimpy boy hiding in the corner and sucking down a cocktail. But even though she is only operating in the name of love, she isn't doing anyone any favors. For the guy she is speaking on behalf of, she is only enabling her friend's inability to grow some balls in the face of possible rejection. And for the unsuspecting hottie that she is approaching? Well, let's just say that if he was interested, both the girl and the little mouse in the corner would already know.
If Mary Matchmaker becomes Mary Make-The-Move-Yourself, she can certainly hang around our cocktail tables.
For the most part, a straight woman can often be a gay man's most trusted supporter, confidant, and friend. But just like for us homos, or any other group, there will always be a couple of bad bananas in the bunch. Luckily, no matter how obscenely exasperating these women can be, there is someone for everyone. So ladies, let me introduce you to these six gay men.

Illustrations by Clarion Gutierrez
TYLER CURRY created the Needle Prick Project as an editorial and visual campaign to elicit a candid and open conversation on what it means to be HIV-positive today. To learn more about the Needle Prick Project, visit Facebook.com/getpricked or follow Tyler Curry on Facebook or Twitter at @iamtylercurry.