Another Day at the Office for Gay America
BY

Advocate.com Editors
December 10 2012 7:00 AM ET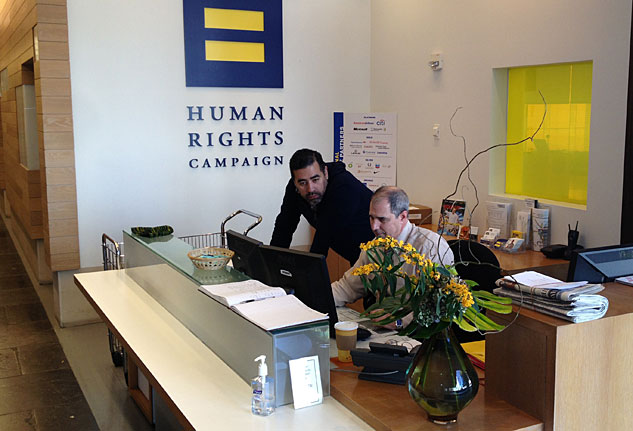 8:51 a.m., Washington, D.C.: Daniel Baczkowski and Jeoff Lara discuss the needs of the building for the rest of the day at the Human Rights Campaign headquarters.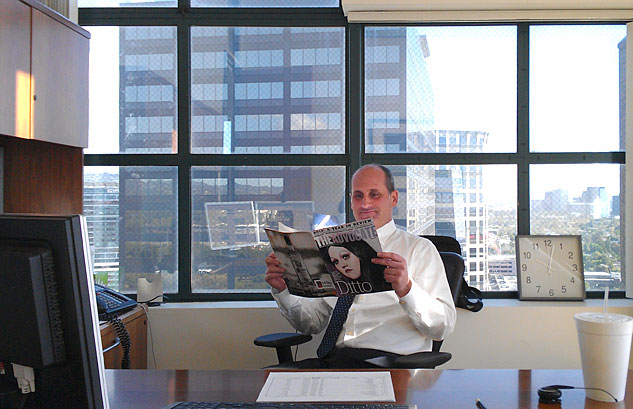 9:45 a.m., Los Angeles: Bernard Rook, EVP and GM of Here Media (parent company of The Advocate) takes a quick break to read the Beth Ditto cover story in the latest issue of The Advocate.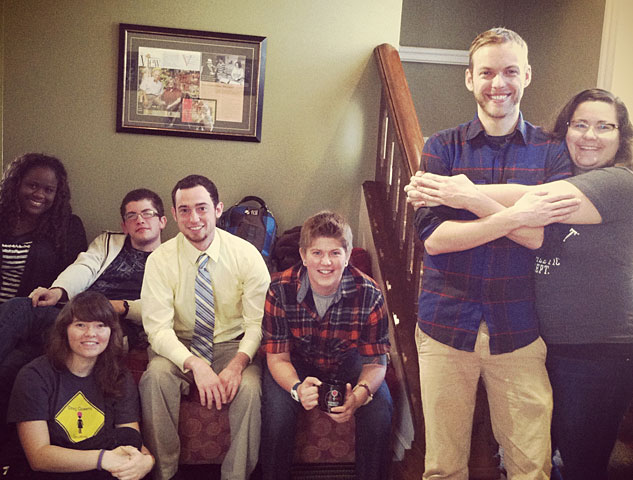 9:58 a.m., Nashville: Stephen Loveless sent this image of a typical LGBTQI Life morning with staff and students enjoying coffee and chatting at the K.C. Potter Center at Vanderbilt University.