Another Day at the Office for Gay America
BY

Advocate.com Editors
December 10 2012 7:00 AM ET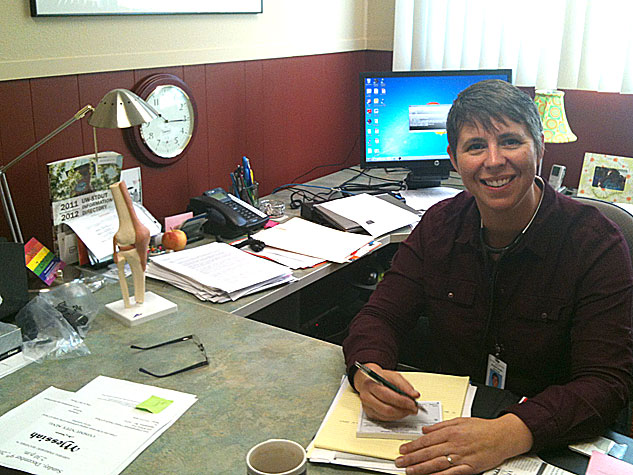 10:17 a.m., Menomonie, Wis.: Dr. Erin Hall-Rhoades, family physician and medical director of Student Health Services, writes a prescription for a student at the University of Wisconsin-Stout. Photo taken by her wife, Dr. Alexandra Hall, who also works at the clinic. Together they have worked a combined 12 years in the field of college health.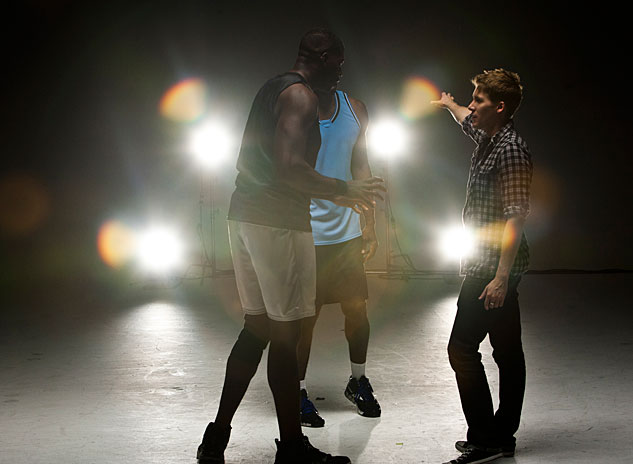 10:40 a.m., Los Angeles: Dustin Lance Black directs a commercial for Wells Fargo.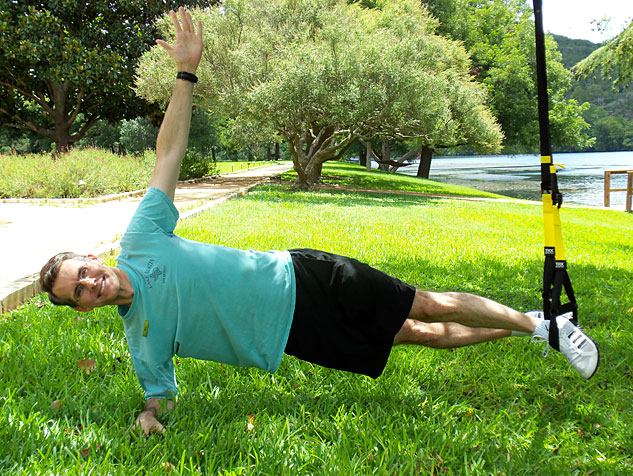 11 a.m., Austin: Paul Smith, fitness director at the Lake Austin Spa Resort, starts the morning swinging.