Another Day at the Office for Gay America
BY

Advocate.com Editors
December 10 2012 7:00 AM ET
11:15 a.m., Los Angeles: GLAAD president Herndon Graddick and actor and new staffer Wilson Cruz monitor the media, apparently on Herndon's iPhone.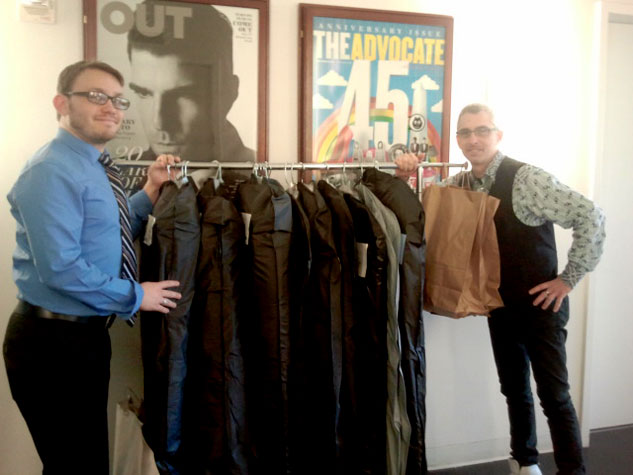 11:34 a.m., New York City: Our very own New York facilities team. Receptionist/office coordinator Kevin Gavit (left) and HR manager Kirk Pacheco making the magazine magic happen.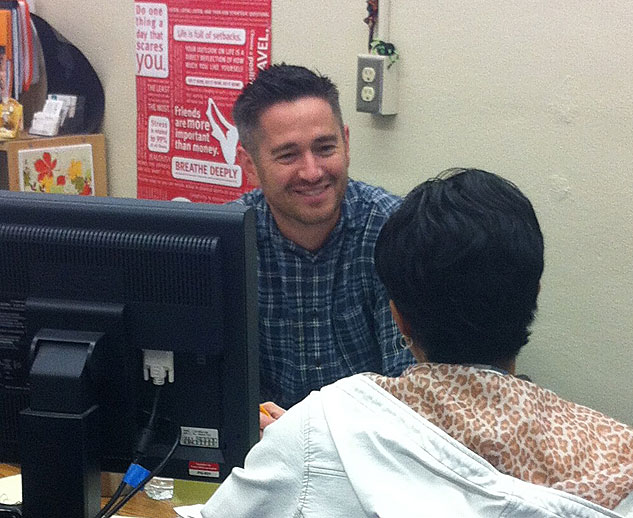 11:48 a.m., Pacoima, Calif.: School counselor Osvelio Lastre meets with one of his eighth-grade students to discuss upcoming grades and goals for the last five weeks of the fall semester.