Another Day at the Office for Gay America
BY

Advocate.com Editors
December 10 2012 7:00 AM ET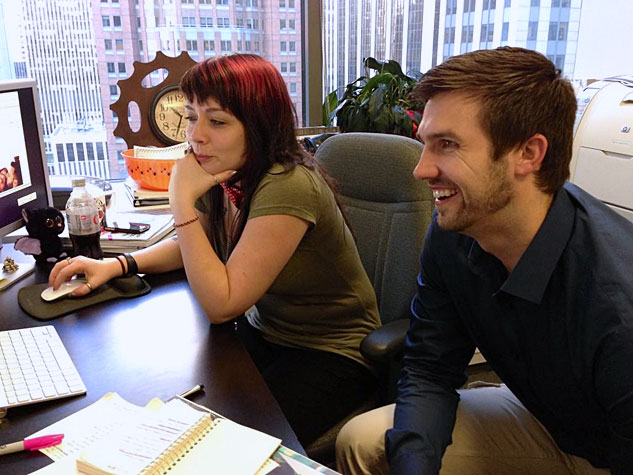 12:58 p.m., San Francisco: Kristi Wisner and Brett Edward Stout are hard at work reinventing Gay.com, our sister site.
1:11 p.m., San Francisco: The Olivia Travel team hanging out at their map. Photo via Tisha Floratos.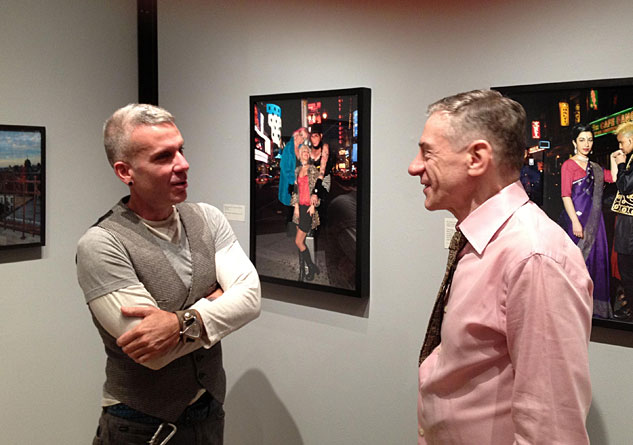 1:47 p.m., New York City: At the Leslie/Lohman Museum of Gay and Lesbian Art, Hunter O'Hanian, museum director, and Rob Hugh Rosen, director of operations, discuss the current Del LaGrace Volcano exhibition. Photo via Steve Deitsch.