Another Day at the Office for Gay America
BY

Advocate.com Editors
December 10 2012 7:00 AM ET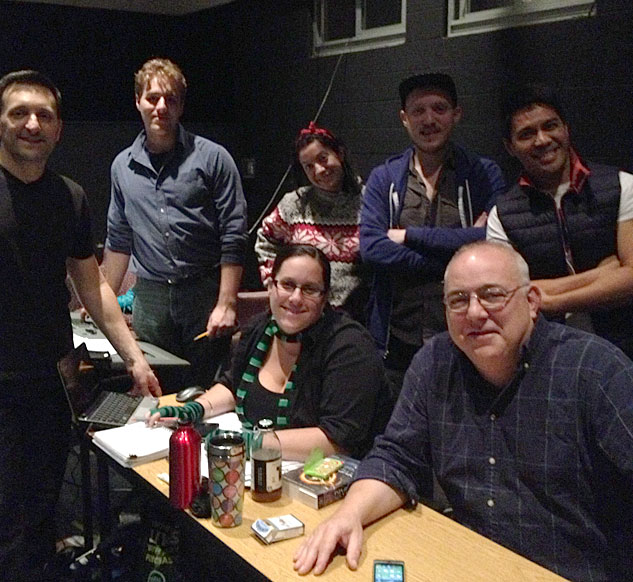 3 p.m., Chicago: At the Hoover-Leppen Theater, the cast and crew are at final dress rehearsal of At the Flash, a new play by Sean Chandler and David Leeper.
3:28 p.m., Boston: Jennifer Lawrence is a licensed social worker at a hospital in Boston. "I work with kids and adults impacted by community violence," she says. "This picture is taken with some of the games and toys I use to engage the kids in helping them identify and express their emotions. I work to create a safe and fun space for them to work through their trauma and process their feelings. The work these families do here is going to change the world and bring an end to community violence."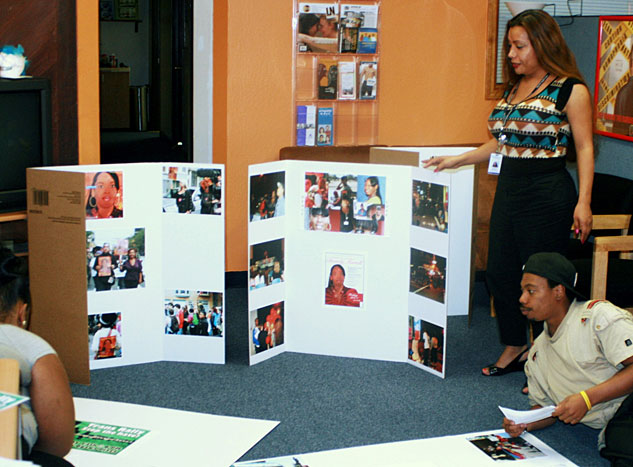 3:30 p.m., Fremont, Calif.: Members of Tri-City Health Center's transgender program, TransVision, and transgender advisory board prepare memorial boards devoted to their friend Brandy Martell, for Oakland's annual Transgender Day for Remembrance event November 16. Martell worked for TransVision for four years. She was shot and killed in Oakland April 29. Her murder is still unsolved. Her name was read during this year's Transgender Day for Remembrance event. Via transgender programs manager Tiffany Woods.