These Families Are All LGBT, and All American
BY

Advocate.com Editors
December 12 2012 6:00 AM ET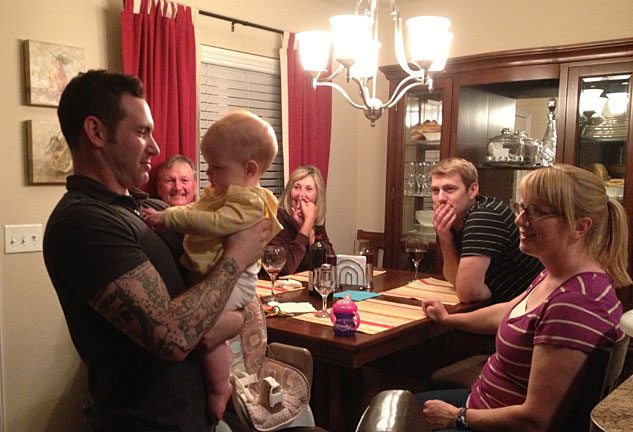 7:36 p.m., Broken Arrow, Okla.: From musician Eric Himan: "Here is a picture of me with my new in-laws (father, mother, brother, and sister in-law) for a Friday night family dinner. My partner, Ryan, and I were married in Tulsa (after 7-1/2 years together) this past August, and the wedding really healed and brought the family together. Ryan and I were especially honored when asked to be the godparents of our beautiful niece, Peyton (nine months), who I am holding. It's the simple things that make me feel part of this great family."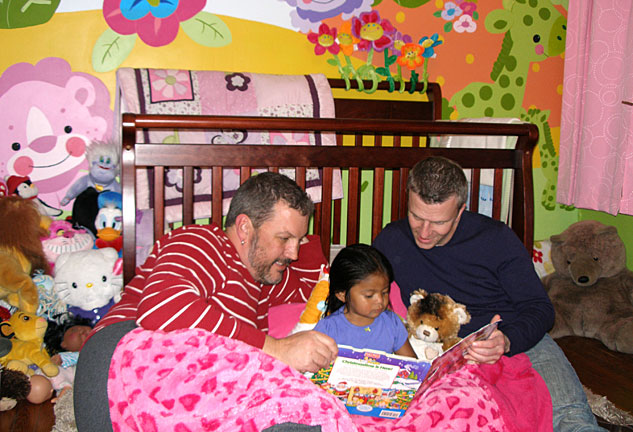 8:15 p.m., Balitmore: Ed Zarkowski and Tony Viglione read a bedtime story to their 3-year-old daughter, Hayden.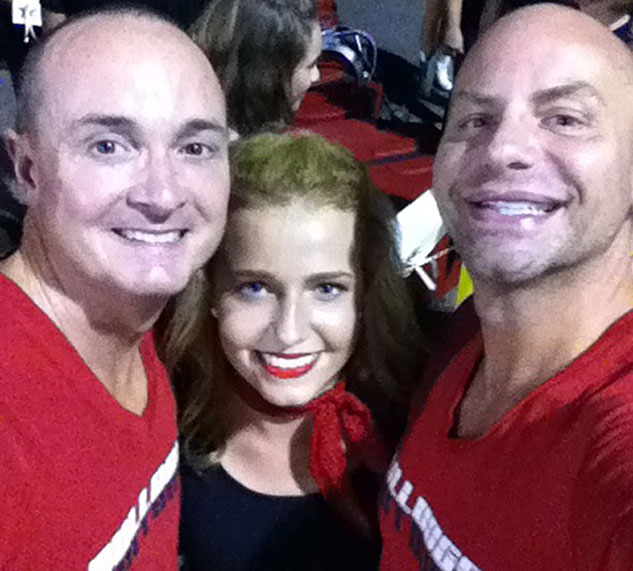 9:30 p.,., Kilgore, Texas: Timothy Midkiff-James and his partner have a 19-year-old son, and their daughter is a freshman at Kilgore High School, where she's on the drill team, called the Hi-Steppers. "We live in Dallas but never miss a home game for sure and try to make it to all the away games as well."