November 9, 2012
BY

Advocate.com Editors
December 14 2012 7:00 AM ET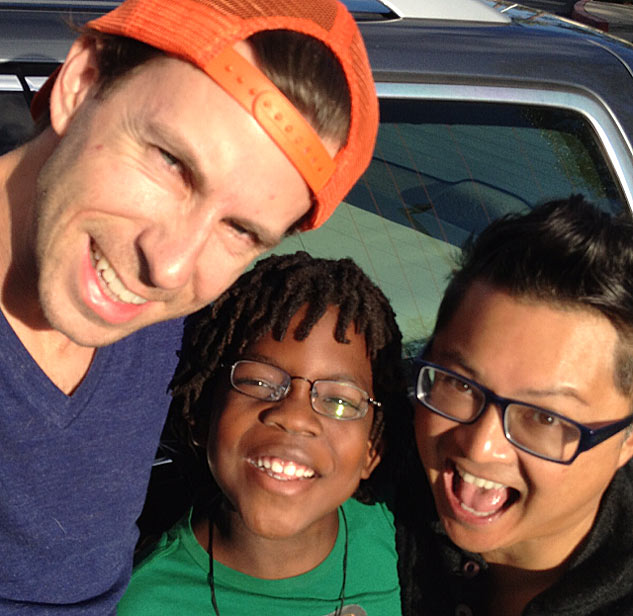 3:14 p.m., California: "My husband, Jamison Hebert, our son, Zion Joseph Hebert-Mapa, and me on a road trip from Los Angeles to San Francisco." —Alec Mapa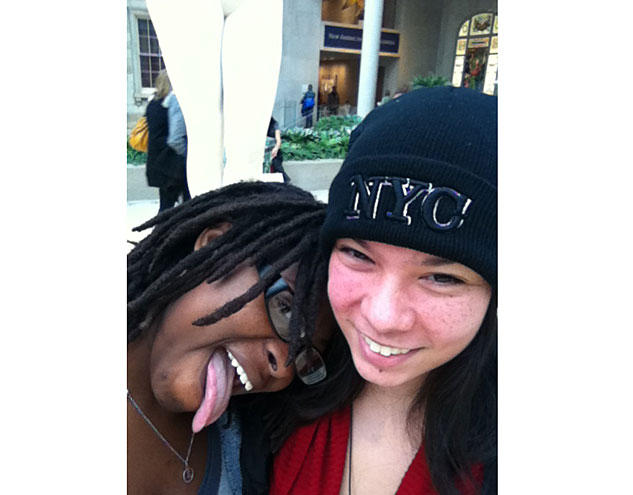 3:16 p.m., New York City: Shilletha Curtis and her girlfriend sitting in the Egyptian section of the Metropolitan Museum of Art, cracking up.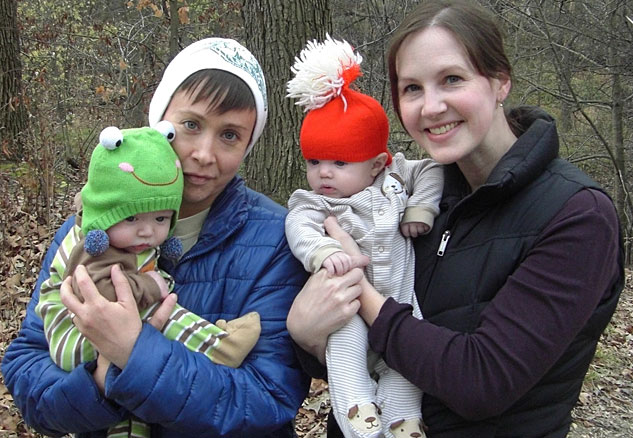 3:20 p.m., Caldwell Woods, Ill.: Beckett, Baba, Charlotte, and Mama (Boyd Bellinger) out for a stroll on this surprisingly mild Chicago day at the Cook County Forest Preserve.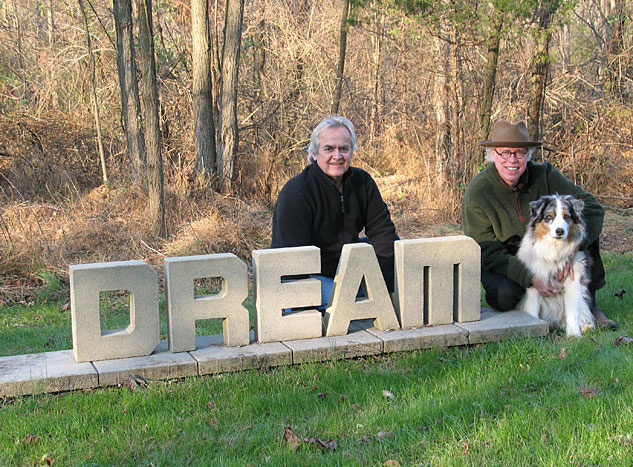 3:20 p.m., Rural Pennsylvania: Jerry Kott (left) and Scott Bolestridge and their beloved Kobe at their property in rural Pennsylvania in an installation titled Dream Park (a spiritual theme park). They are celebrating their 42nd year together.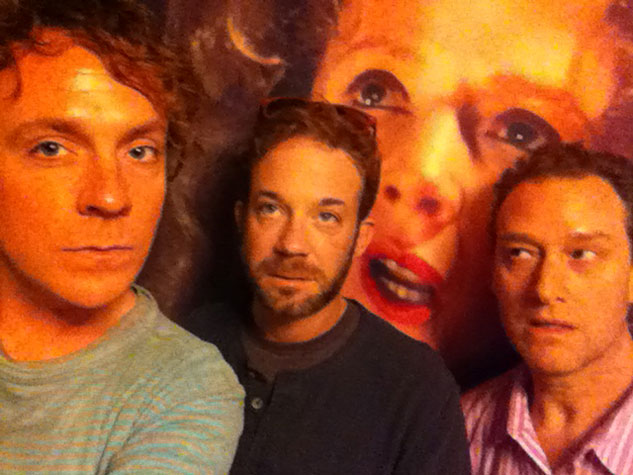 3:25 p.m., Los Angeles: Actors Drew Droege, Sam Pancake, and Jackie Beat rehearse the witches' scene from Macbeth for a Los Angeles Drama Club benefit to take place at the Magic Castle, while an oversize image of Piper Laurie from the movie Carrie photo-bombs the trio.