November 9, 2012
BY

Advocate.com Editors
December 14 2012 7:00 AM ET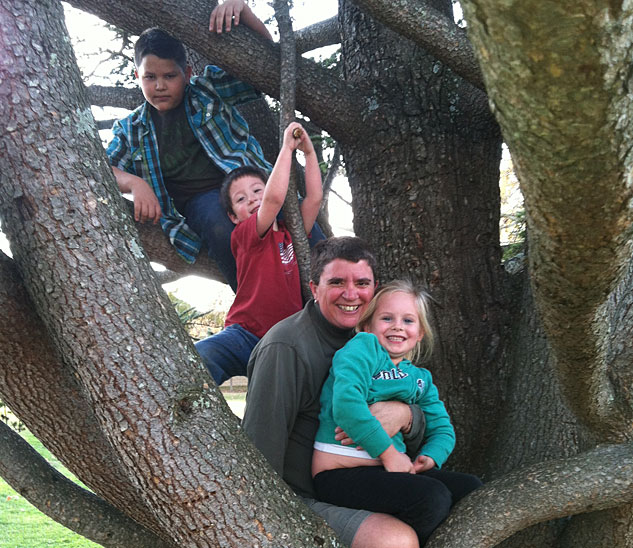 4:15 p.m., Staunton, Va.: "Having fun with the kids on a warm fall afternoon at Gypsy Hill Park. We wanted a picture for A Day in Gay America and they decided it should be in the tree. Maybe because this is an activity we all love. Once they decided on the tree, it was very important to be IN a tree!! We had a wonderful afternoon in the park, one of our favorite places to go." —Carrie Humphreys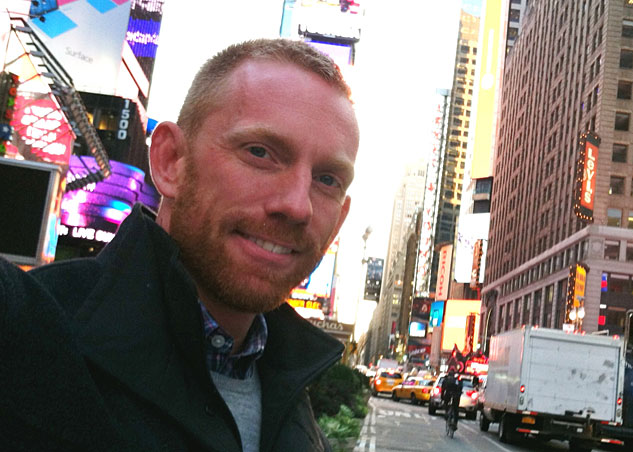 4:16 p.m., New York City: Joel Shoemaker from our advertising and sales department says, "Even though it's packed with tourists who walk way too slow, Times Square still amazes me every time I walk through it. For a guy raised in Utah who dreamed of living in New York, it's a fantastic walk between the subway and work."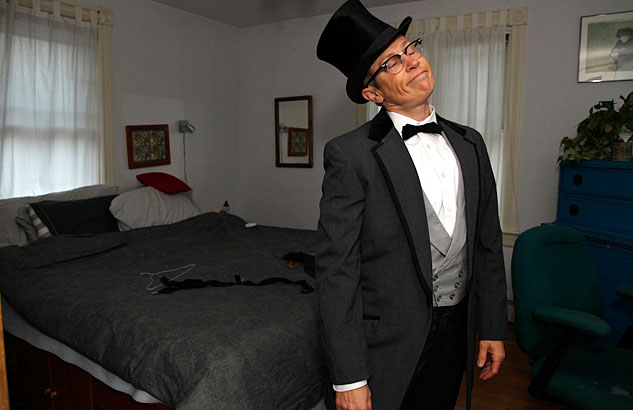 4:18 p.m., Lincoln, R.I.: Scout tries on the vintage morning suit he was hoping to elope in but grimaces as he realizes he has to visit the tailor to get a bit more breathing room. Photography by TwoMoonPhoto.com.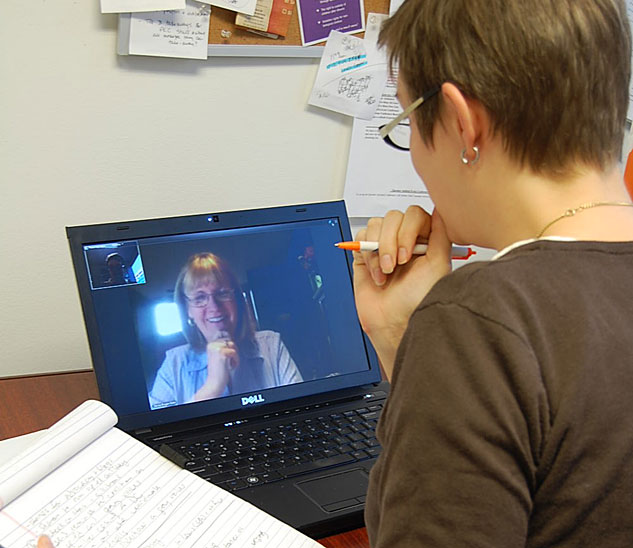 4:20 p.m., Boston: Family Equality Council staffers Heron Greenesmith and Denise Brogan-Kator get their late Friday afternoon meeting on, across states.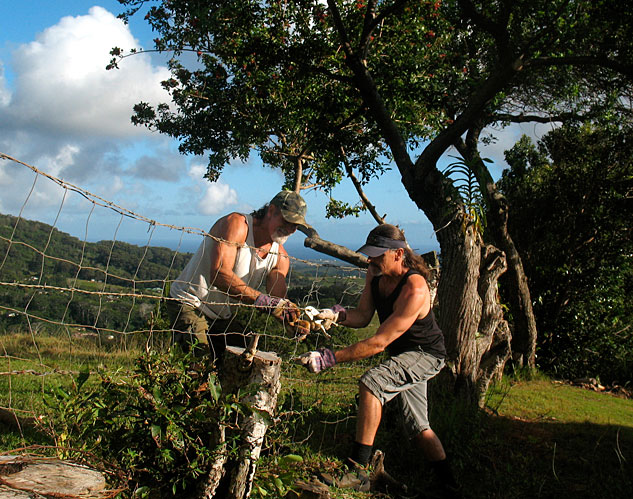 4:26 p.m., Kalaheo, Hawaii: Michael Wood (left) and Frank Campbell reinforce the fence behind their new Kauai home to ensure that the cattle stay on the state land in their absence. Soon Michael and Frank will return to California and tend to their first home. Together for 23 years and married in 2008, they look forward to the day their California marriage is fully recognized in both states and nationwide.