November 9, 2012
BY

Advocate.com Editors
December 14 2012 7:00 AM ET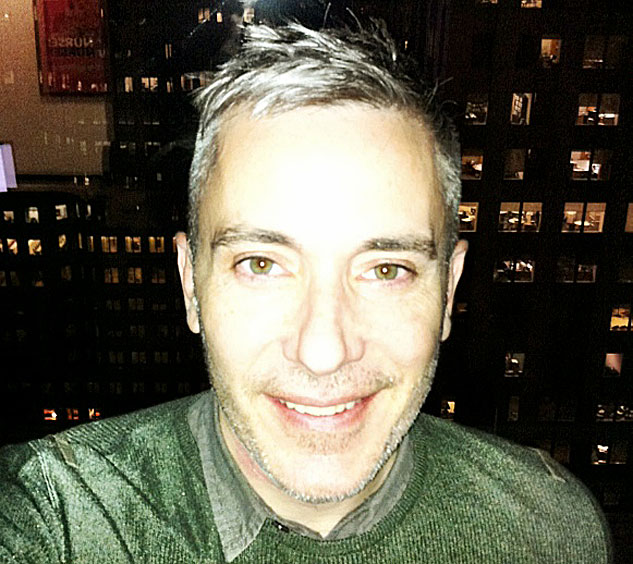 5:25 p.m., New York City: Out magazine publisher Greg Brossia still looks chipper at the end of the day at the Out/HereMedia offices in Midtown.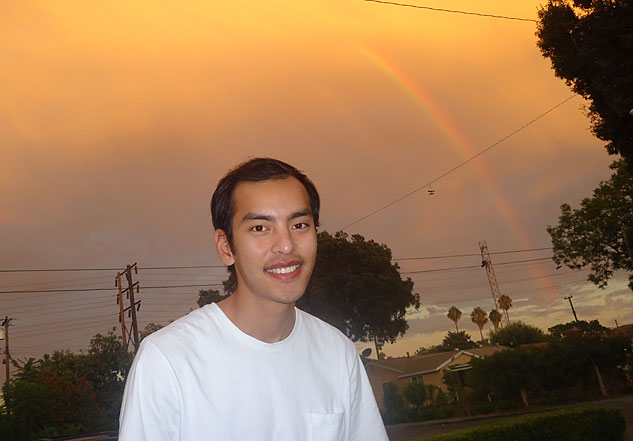 5:28 p.m., Garden Grove, Calif.: "Today, November 9, 2012, is exactly my 24th birthday! It's also been rainy for the past few days in Southern California. I love the rain in SoCal, as it brings the moisture to enliven trees and flowers in the region. It also brings a rainbow and its serendipitously dazzling light show for my birthday." — Tristan (Tri-Tinh) Tran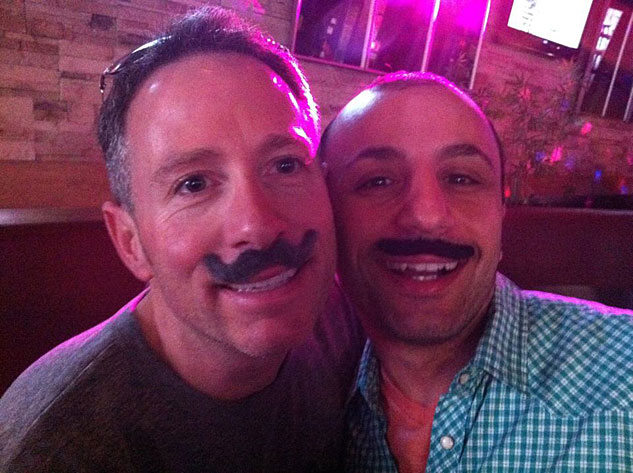 5:30 p.m., San Francisco: Derick Safarian and Rob hanging out at Toad Hall with fake mustaches.
5:50 p.m., the Bronx, N.Y.: Daril Jimenez is a paramedic for the Fire Department of New York and says she loves saving lives and making a difference. Here she enjoys 50-degree weather with no jacket.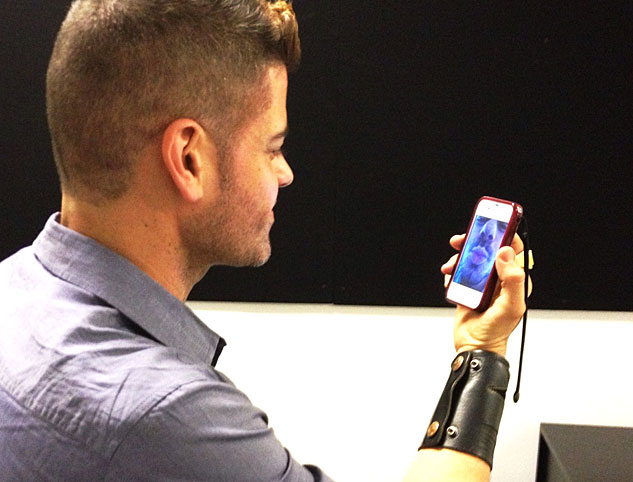 5:59 p.m., Los Angeles: Mark Smalley has his daily video chat with his binational partner of two years. Cameron was denied entry into the U.S. October 7, 2012.