November 9, 2012
BY

Advocate.com Editors
December 14 2012 7:00 AM ET
7:28 p.m., Phoenix.: Mark, Joy and Donnie Larson, our family. We've raised Joy, Mark's biological daughter, since she was 2. This was her birthday party at our home.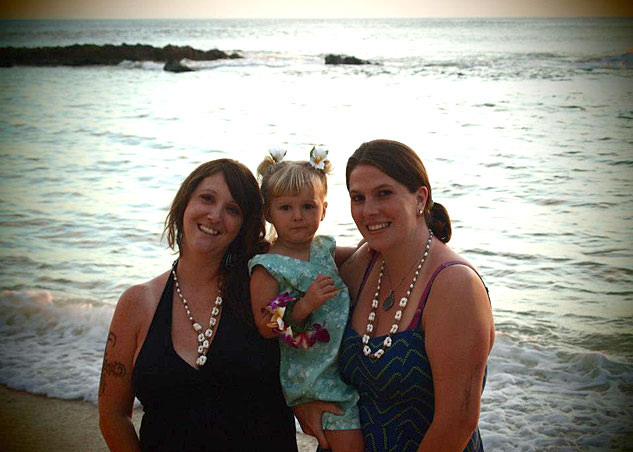 7:30 p.m., Honolulu, Hawaii: Amanda Clifford with her pregnant partner and their 2-year-old, Tallulah.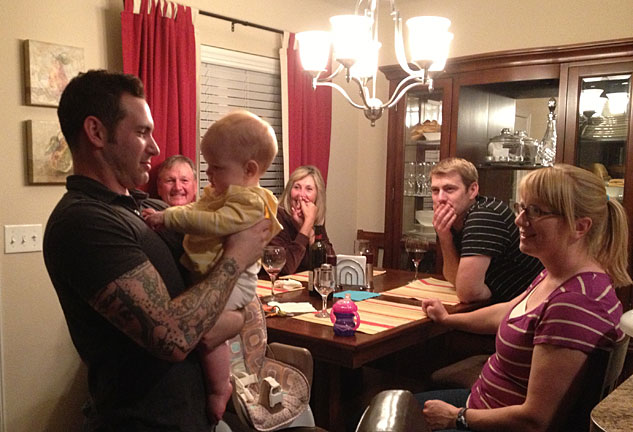 7:36 p.m., Broken Arrow, Okla.: From musician Eric Himan — "Here is a picture of me with my new in-laws (father, mother, brother, and sister in-law) for a Friday night family dinner. My partner, Ryan, and I were married in Tulsa (after 7-1/2 years together) this past August, and the wedding really healed and brought the family together. Ryan and I were especially honored when asked to be the godparents of our beautiful niece, Peyton (9 months), who I am holding. It's the simple things that make me feel part of this great family."
7:50 p.m., San Francisco: Chef Josie Malave in the kitchen at the Parkside, San Francisco.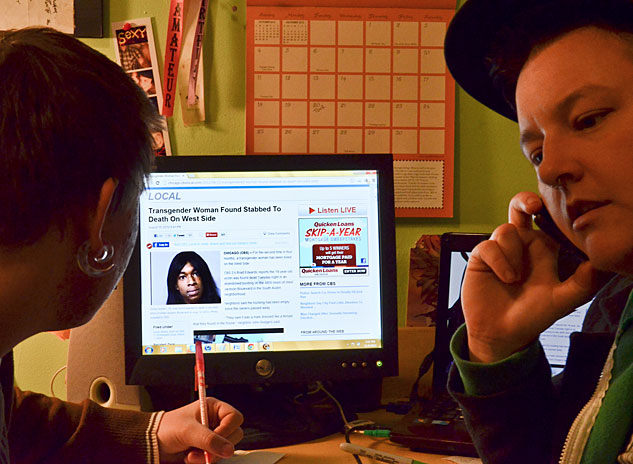 7:53 p.m., Asheville, N.C.: Working on planning for Transgender Day of Remembrance, activists Benjamin Baechler and Basil Soper sort through stories to share at a public event memorializing and honoring victims of violence against trans people.