November 9, 2012
BY

Advocate.com Editors
December 14 2012 7:00 AM ET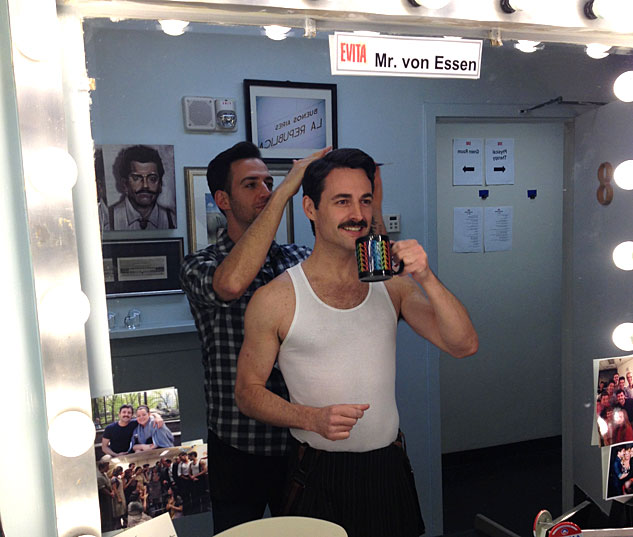 7:55 p.m., New York City: Max Von Essen tels us, "Every night, five minutes before the show starts, Rick comes into my dressing room to check on my microphone and make sure my hair looks OK. Then I head to the stage to play Agustin Magaldi in Evita."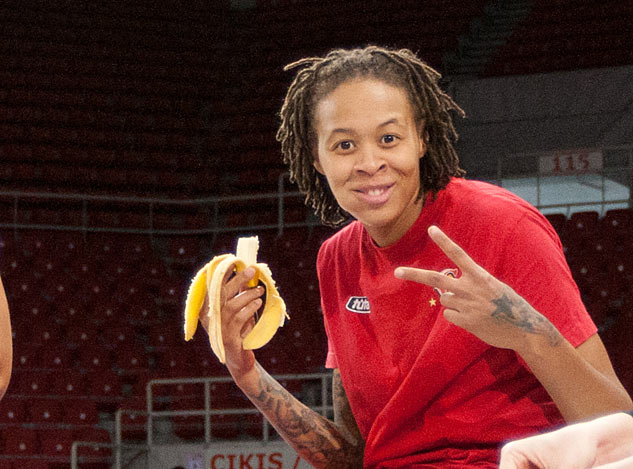 8 p.m., Vidnoje, Russia: Seimone Augustus with her Russian team.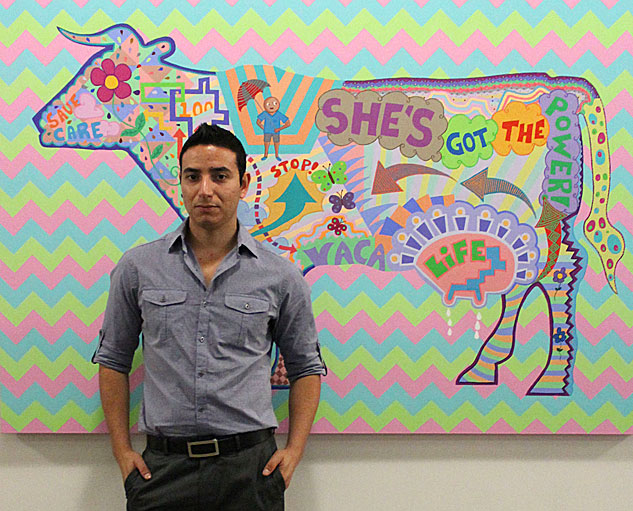 8 p.m., Phoenix: Julio Rodarte stands next to one of his pieces at the opening of his art show, "The Journey," in the A.E. England Gallery.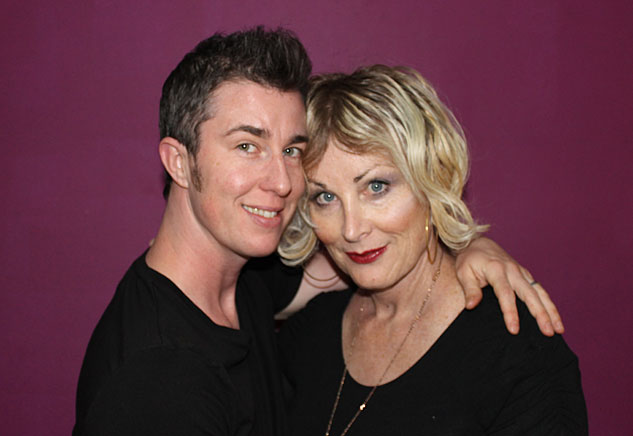 8:05 p.m., San Francisco: Sean Dorsey And Shawna Virago at the 2012 San Francisco Transgender Film Festival. Virago is the director of the festival and Dorsey is the director of Sean Dorsey Dance. The happy couple have been together, in love, and organizing the transgender community for 12 years.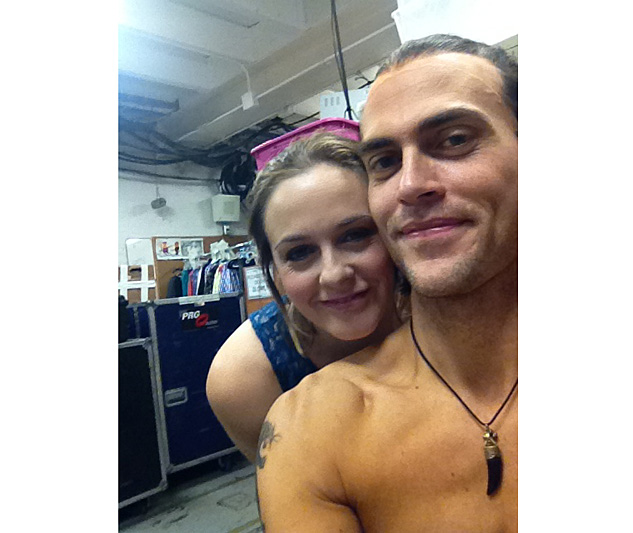 8:11 p.m., New York City: Alicia Silverstone and Cheyenne Jackson prepping for their show, The Performers.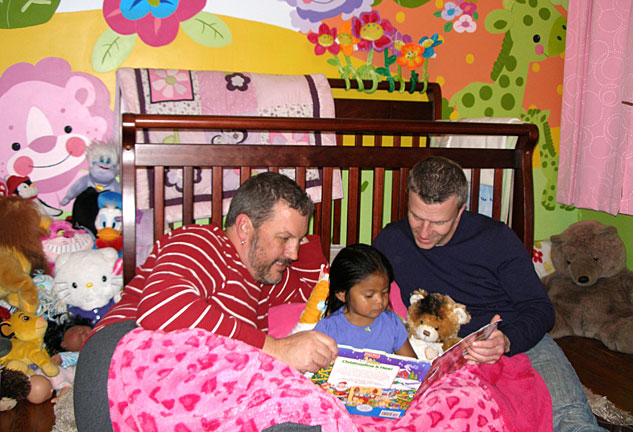 8:15 p.m., Baltimore: Ed Zarkowski (left) and Tony Viglione read a bedtime story to their 3-year-old daughter, Hayden.