November 9, 2012
BY

Advocate.com Editors
December 14 2012 7:00 AM ET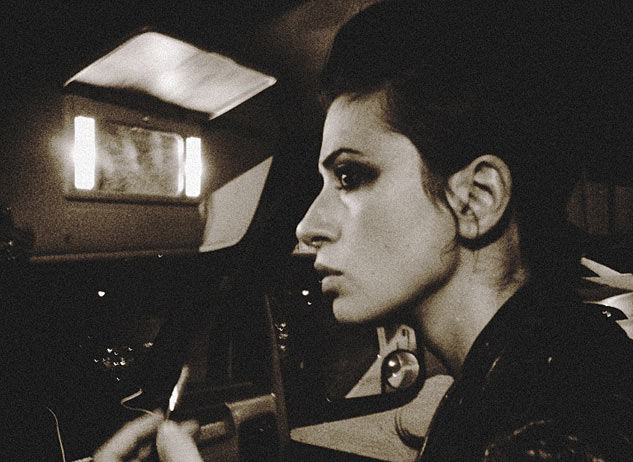 8:18 p.m., Oklahoma City, Okla.: Bass player Vero Sanchez applies makeup in the van before the Hunter Valentine concert. Photo by Kiyomi.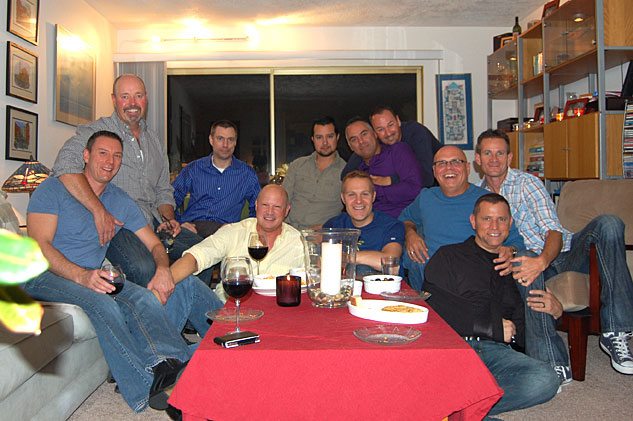 8:20 p.m., San Diego: "Dinner party at Patrick's, my next-door neighbor. Lovely San Diego evening, Andrew visiting Patrick from Jacksonville, so Patrick wanted to have a dinner party. My partner, Joe, was having shoulder surgery Saturday morning, so his last meal before surgery. His few glasses of wine helped as well. Our wonderful group of friends gets together regularly. Life is good." —Jeff Davidson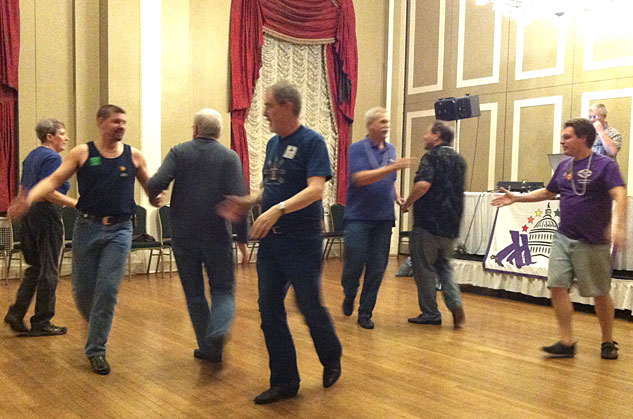 8:28 p.m., York, Pa,: Thomas Ophardt sends us this picture from the annual square dance weekend, Harvest Hoedown, hosted by DC Lambda Squares, attended by dancers from D.C., New York City, Philadelphia, Baltimore, Delaware, Rochester, and Boston.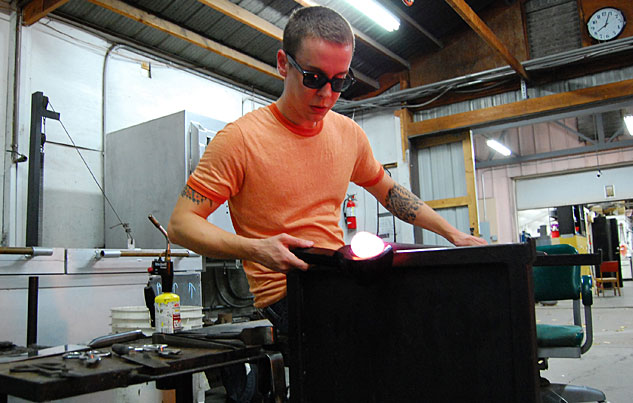 8:37 p.m., Emporia, Kan.: Joe Sircoulomb shapes a small gather of molten glass on the end of a blowpipe using a wet block of cherry wood at the Emporia State University Hot Glass Studio.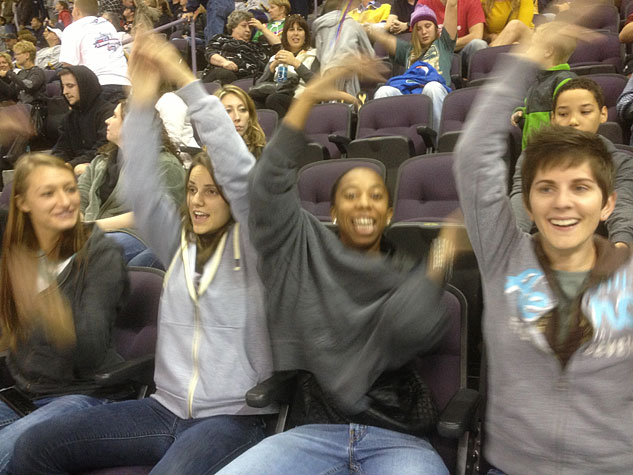 8:48 p.m., Pensacola, Fla.: Jamie Nunez's wife and friends dance to "YMCA" during a Pensacola Ice Flyers hockey game on military appreciation night.