November 9, 2012
BY

Advocate.com Editors
December 14 2012 7:00 AM ET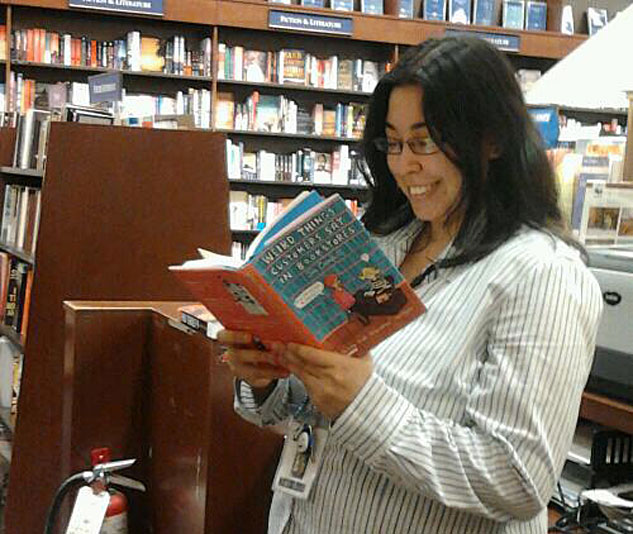 8:50 p.m., New Haven, Conn.: Janelle Alvarez reads a quick passage from the book Weird Things Customers Say in Bookstores to entertain herself during a slow night of work at the Yale Bookstore.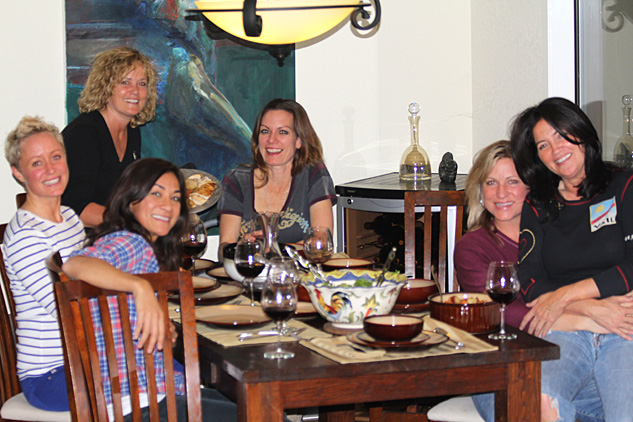 8:56 p.m., San Francisco: Mariah Hanson (founder and producer of Club Skirts Dinah Shore Weekend) at dinner with friends. From left: Christine Tanaka, Briana Stockton, Mariah Hanson, Teresa Sabella, Crystal Dykstra, and Tiffany Bush.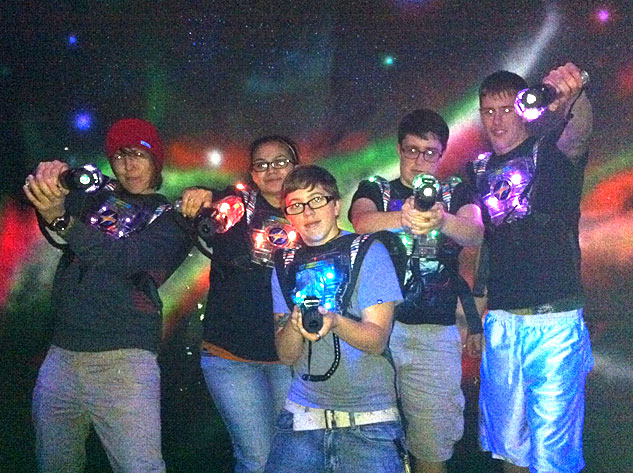 9 p.m., Tacoma, Wash.: Kali Files, in the front, center, with his friends play laser tag after a long day at work. "We are all in the Army, and we like to use our tactical skills we've learned over time."
9:10 p.m., Beverly Hills: "On November 9, I appeared on Shark Tank, the reality show on ABC. I had taped it months ago and was having dinner at Mastro's Steakhouse in Beverly Hills. As you can see, everybody was having a very good time, but I was ignoring them all as I was totally enthralled by my performance, which I was watching on my Droid. To the left of me is Cheri Oteri, a former Saturday Night Live star (she was Will Ferrell's cheerleading partner). Next to her is Matt Weiss, who can be found on camera every night on TMZ, sitting in the bullpen and sparring with Harvey Levin. He is an out gay man — on the show too." —Bruce Vilanch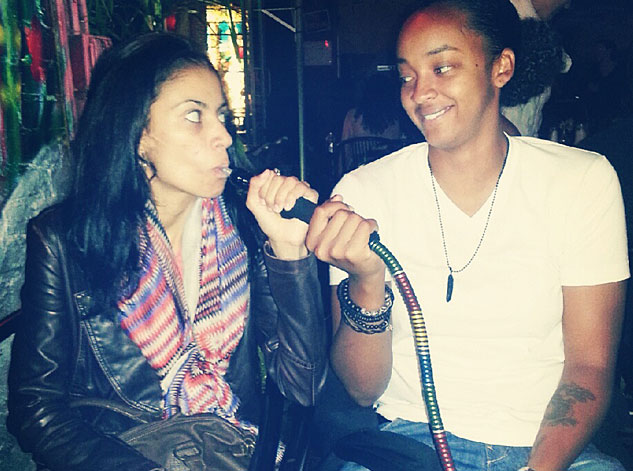 9:30 p.m., New York City: Destiny DeJesus (left) with her girlfriend of two years, Alicia, having fun at Hookah bar in SoHo.