November 9, 2012
BY

Advocate.com Editors
December 14 2012 7:00 AM ET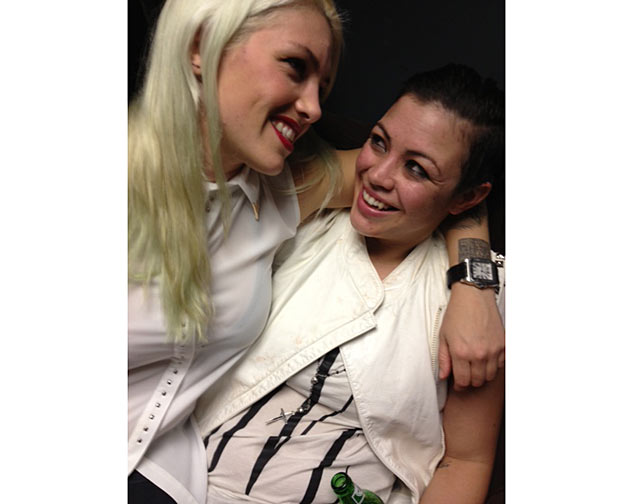 11:10 p.m., San Antonio,: Lauren Bedford Russell and Kiyomi McCloskey (The Real L Word) in the green room after the show.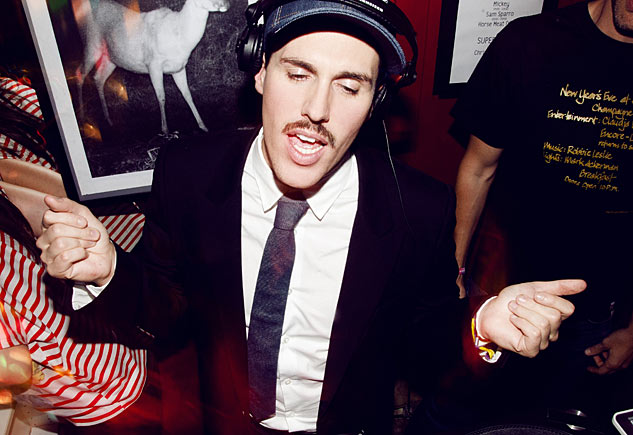 11:30 p.m., Brussels: The peripatetic Sam Sparro at the Ancienne Belgique nightclub.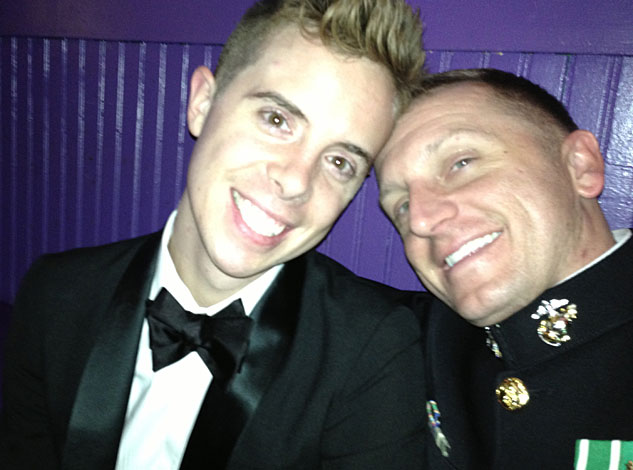 11:30 p.m., Arlington, Va.: U.S. Marine Matthew Phelps (right) and Ben Schock celebrating the Marine Corps' 237th birthday with their gay family at Freddie's Beach Bar and Grill.
11:40 p.m., New York City: "My favorite mode of transportation is on a stripper's shoulders. This is during my number on the last stop of the Chow Down girls' SorryBoutIt tour at Westgay in NYC celebrating Obama's win earlier that week." — Willam Belli (Photo: Wilsonmodels)