These Couples Prove Love Is Love
BY

Advocate.com Editors
December 09 2013 6:00 AM ET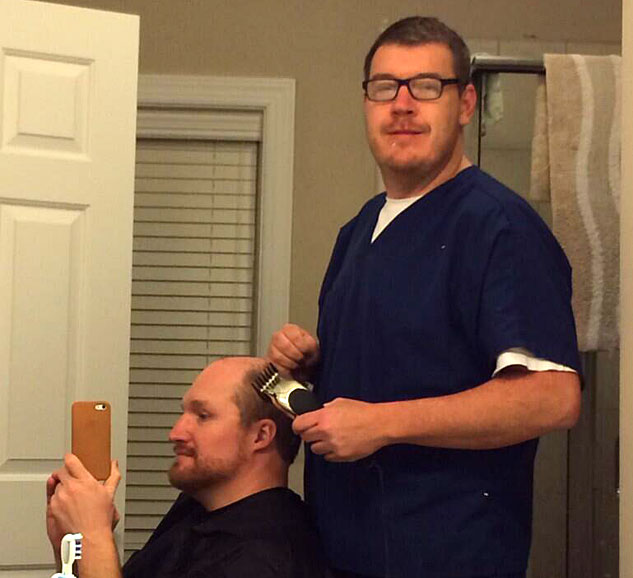 5:55 p.m. Dave's hubby giving him a haircut before the big meeting tomorrow.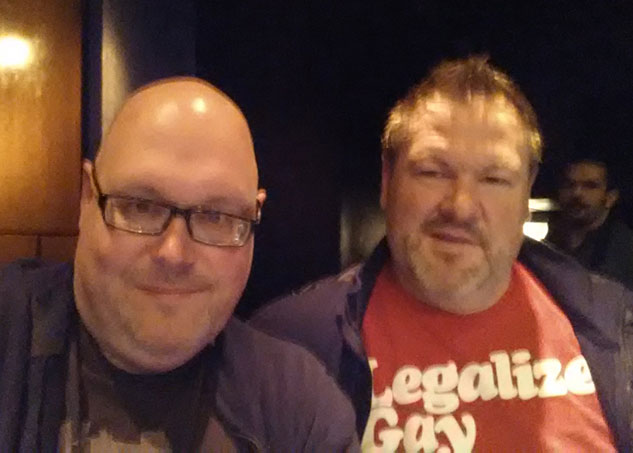 6:22 p.m. Kevin Palmer and his partner, Frank Schneider, at the Reeling LGBTQ Film Festival in Chicago at Sidetrack. They sang along to Victor/Victoria with Bruce Vilanch!

6:30 p.m. In Alabama, Lacey Paoletto is getting in the Christmas spirit tonight by looking at decorations. Two weeks from today they will be traveling to Maryland to get legally married! Says Lacey: "She is the best gift I have ever received!"