The Many Faces of LGBT Family
BY

Advocate.com Editors
December 11 2013 7:00 AM ET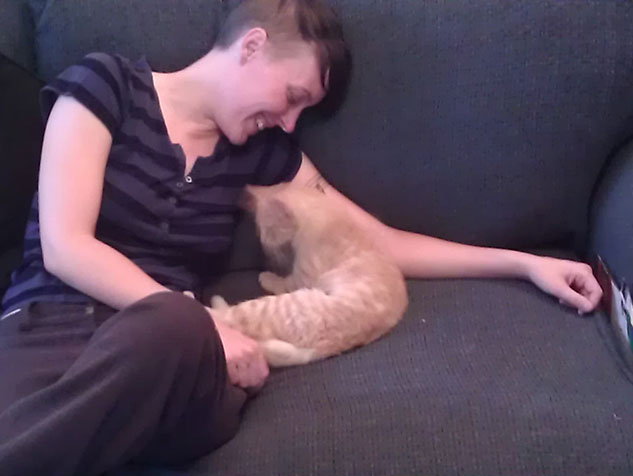 3:25 p.m. Omy Keyes's girlfriend, Brady, plays with new kitten Panini on the couch at home in Tempe, Ariz.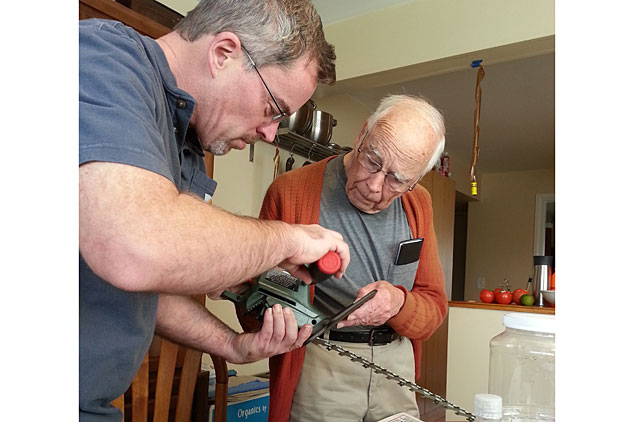 3:55 p.m. In Seattle's Beacon Hill neighborhood, Chris Cochran (left) and his 83-year-old father, Don, repair a bush hedger. Photos sent in by Gary Higashi.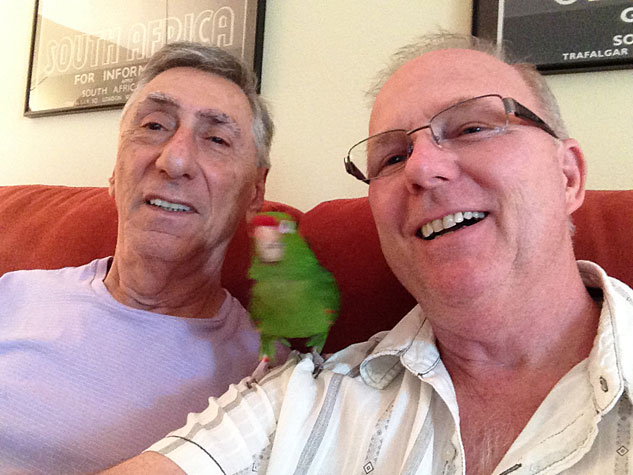 4:10 p.m. J. Leo Sadukas writes from Clearwater, Fla., "My husband, Mel Orange, and me with our conure parrot, Bingo. We were married in NYC this past July after 35 years together."