The Many Faces of LGBT Family
BY

Advocate.com Editors
December 11 2013 7:00 AM ET

6:13 p.m. Kenny Wong writes, "I sit down to read my book and this is what she does. ... Hah! Never a moment alone with her around but still I love her."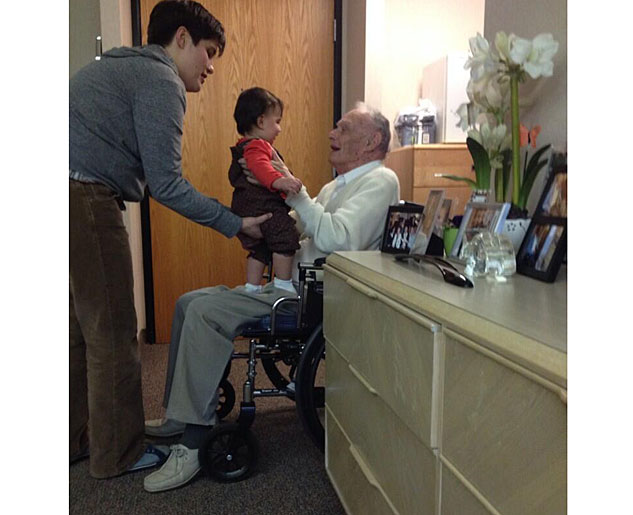 6:14 p.m. Jessica's wife holds their daughter up to meet her great-grandfather — Jessica's grandfather —for the first time.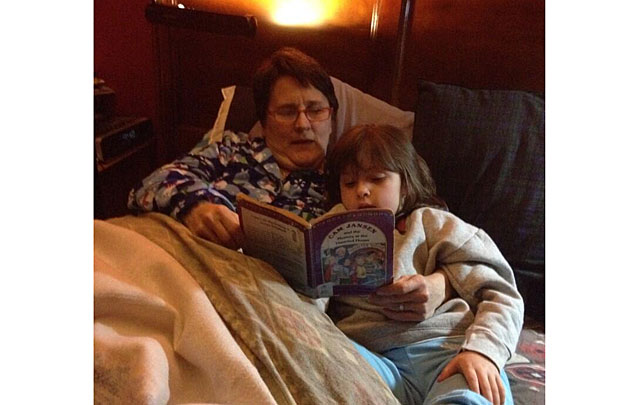 6:45 p.m. Jeannie DiClementi reads a bedtime story.