One Entire Day in LGBT America
BY

Advocate.com Editors
December 13 2013 1:00 PM ET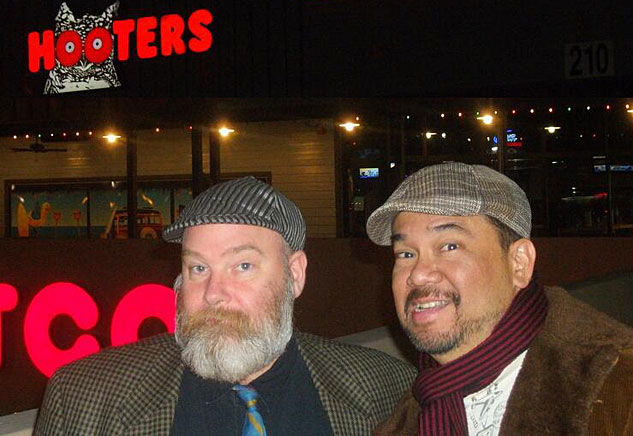 9:34 p.m. Ted Timboy went to Hooters ("Yes, we did") to have chicken wings before dropping a friend off at work.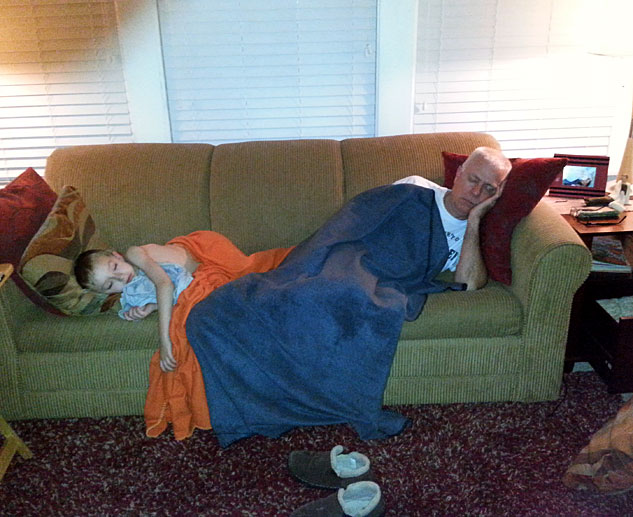 9:35 p.m. "In our home, Rockford Ill., my partner, Gary, and our grandson Kaiden at the end of the day. Kaiden lives with us and his mother. The three of us are raising him. He calls us both his Pop Pops. He does not know that we are a gay couple. We are just his Pop Pops." — Matthew Fields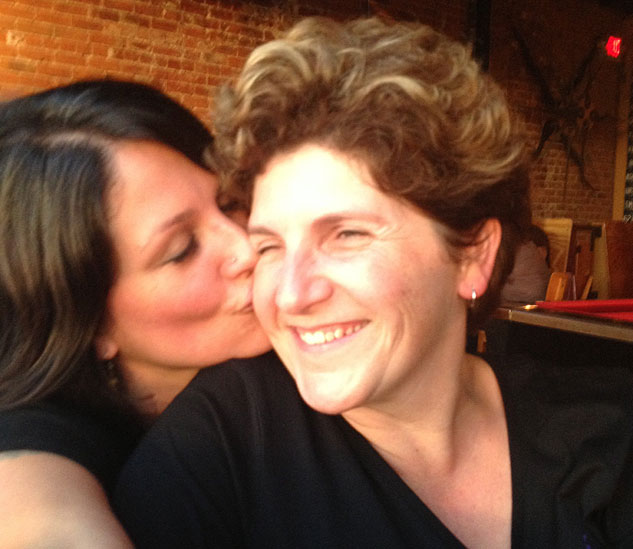 9:40 p.m. Krissy McGuire gives her partner all her love in Royal Oak, Mich.

9:45 p.m. Pam Sunderbuck's wife rescues "yet another lost doggie."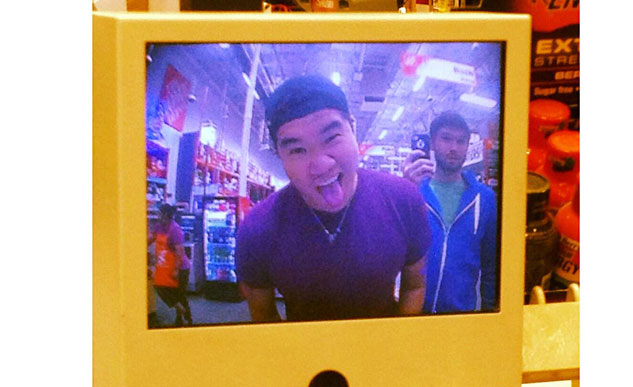 9:47 p.m. Cameron Thrower: "At Homo Depot!"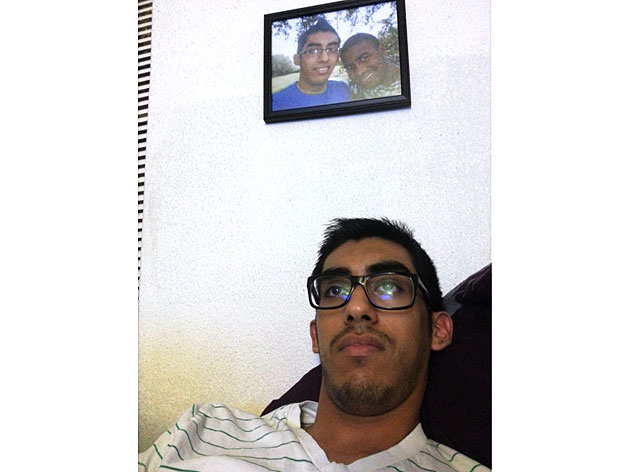 10 p.m. Kevin Ramirez-Hinson in his bedroom: "One year ago, I submitted a photo for a Day in Gay America as an undergraduate nervous about what to do after college. Today, I work as an R&D chemist in the oil & gas industry, and although I can't show you-all where I work (for confidentiality reasons). I can show you-all what an off duty chemist looks like!! So here I am, watching TV under a picture of my Army veteran husband and me. Happy Veterans Day, Cpl. Hinson. I love you, hubby bear!"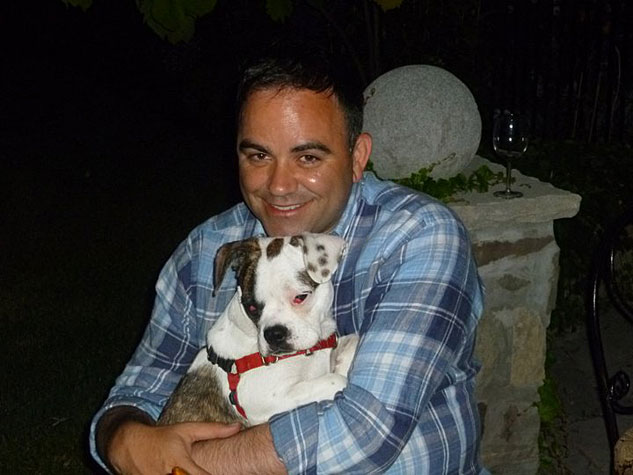 10:10 p.m. Robert Porco cuddles with his most loyal companion, Rosie Lola, in High Park, Toronto.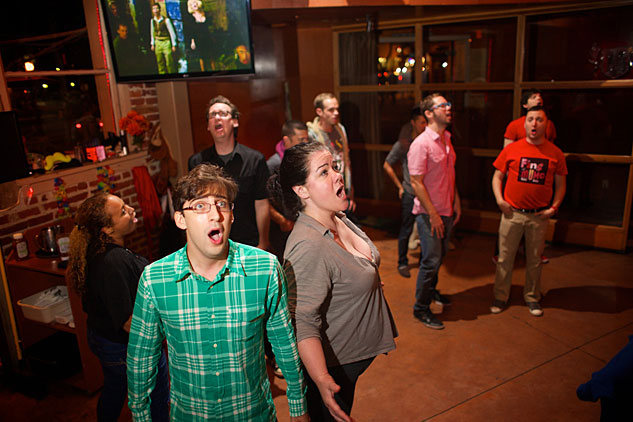 10:11 p.m. Matt Baume writes: "Here's a shot I took of some gays and straight allies signing together at Musical Mondays, a weekly musical-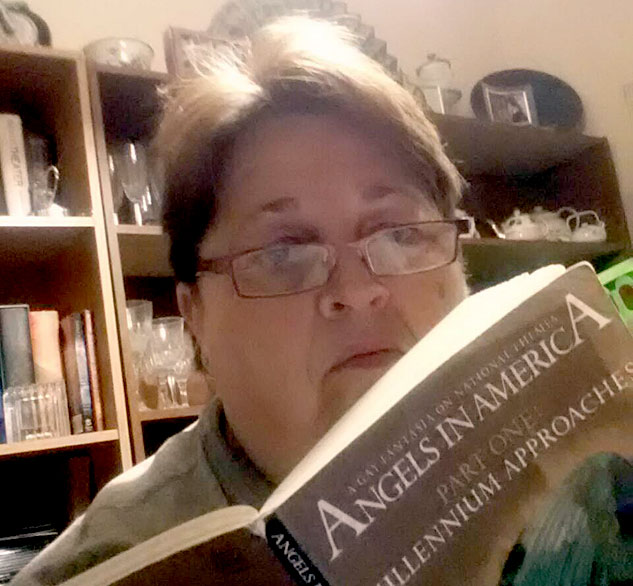 theater-themed party at Eleven Nightclub in West Hollywood hosted by Ryan LaConnor. In this shot, the participants are performing songs from Little Shop of Horrors live, as the movie plays on screens around the bar."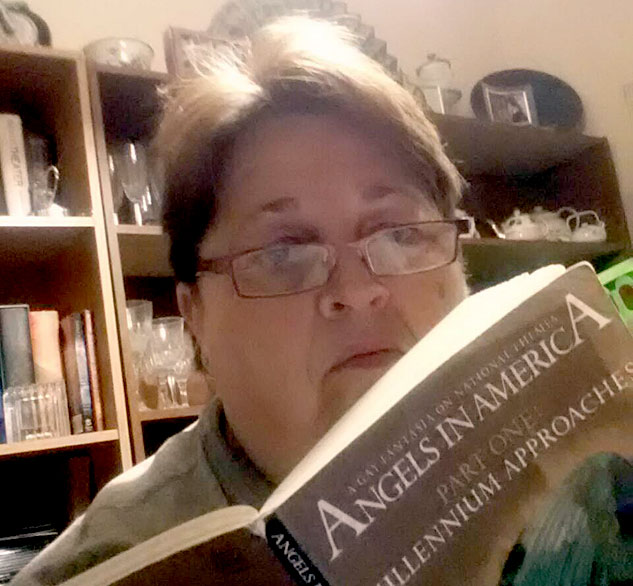 10:43 p.m. Sandra Phillips is studying her lines.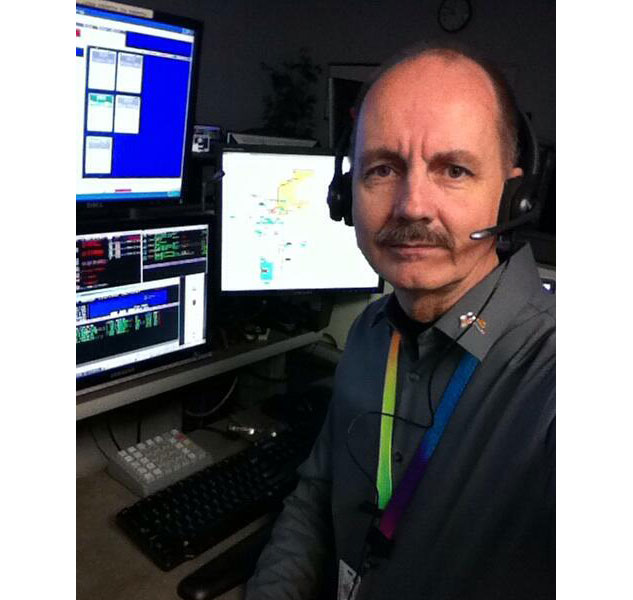 10:48 p.m. Jim Reeves, 911 operator, pauses between emergencies.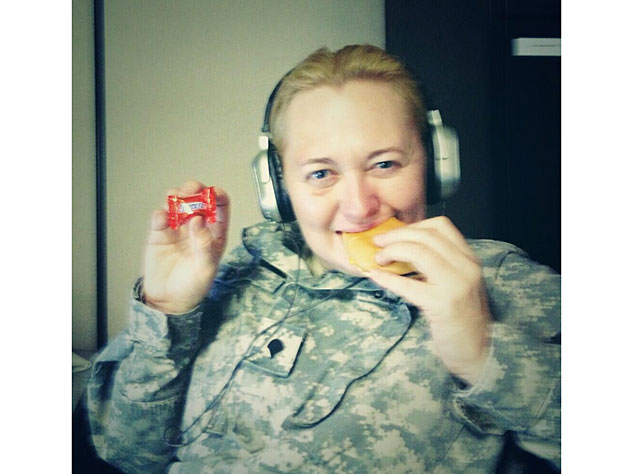 11:30 p.m. "Energy to help with some online training :)" — Heather Davis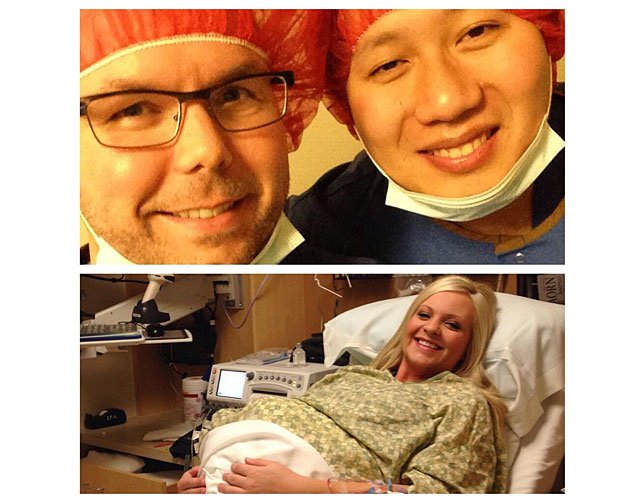 11:40 p.m. Travis Mayfield and company await the arrival of their twins.