One Entire Day in LGBT America
BY

Advocate.com Editors
December 13 2013 1:00 PM ET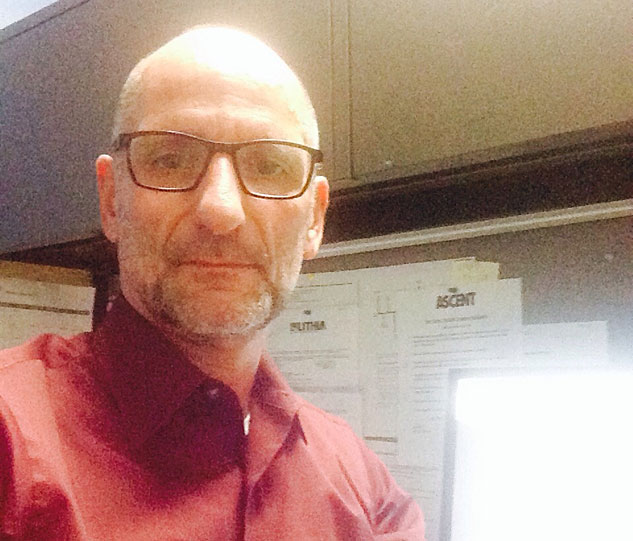 11 a.m. David Meltzer, Subaru Internet sales manager in Oregon City, Ore., responding to Internet inquiries about new Subarus. "And yes. Nongay people buy them too!"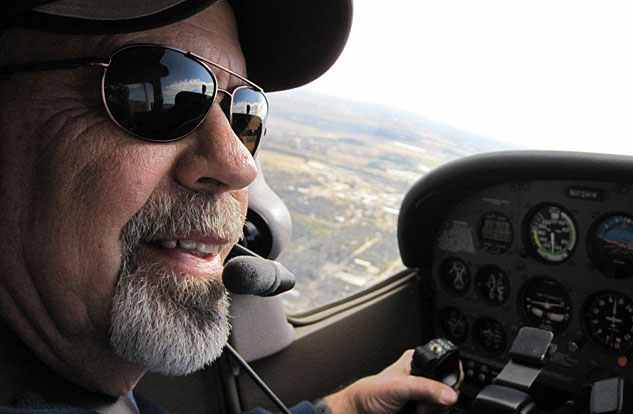 11 a.m. "Over Georgetown, Texas, flying towards Austin, Texas. I have enjoyed flying as a private pilot for nearly 40 years. I once was part owner of a flight school/aircraft rental business. Flying is my passion. I am a current member of the National Gay Pilots Association (NGPA). My partner of three years, and hopefully, my husband, has caught the flying bug after going flying with me. His 'bucket list' is to get his private pilot's license too." — Alex Galbraith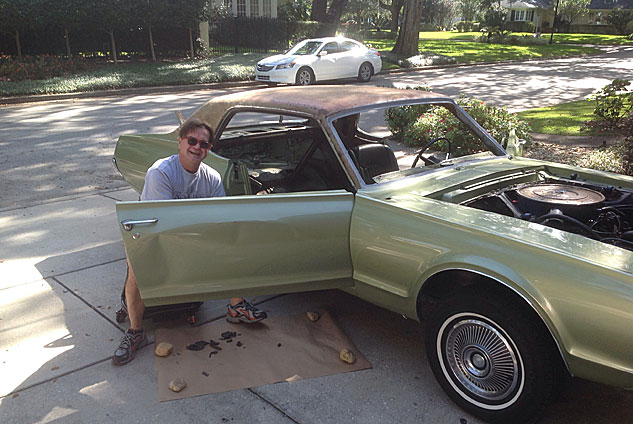 11:11 a.m. Stan Whittington in Orlando, Fla., writes: "Working on Hoppy, my 1967 Cougar XR7 — rust, repairs, and weatherstripping/rubber replacement. It's just a regular ol' 'Car Guy' thing."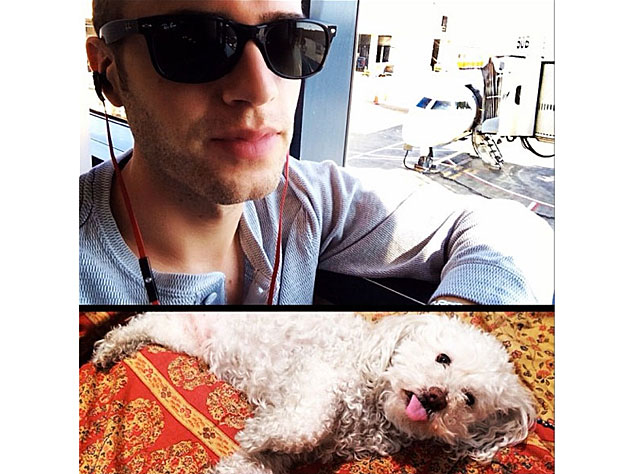 11:15 a.m. Bridegroom's Shane Bitney Crone is on his way to NYC and D.C. "As you can tell by this photo of Justin, he's not thrilled about it."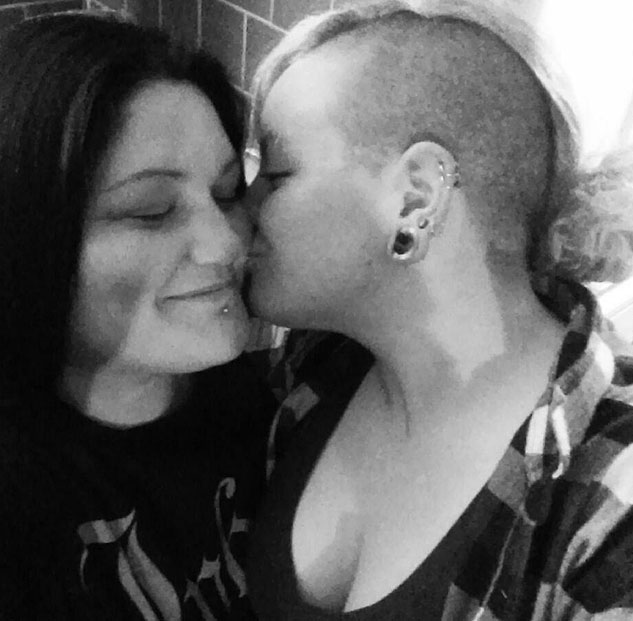 11:18 a.m. Nicole lays a kiss on her partner's cheek.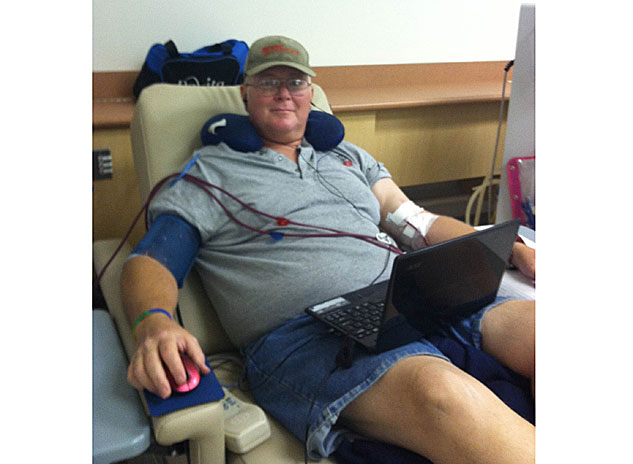 11:30 a.m. "This is what I do three days a week, four hours a day. The good news is it keeps me alive until I can get a cadaver kidney in seven to 12 years or a living donor sooner." — Mike Knollhoff, in Palm Springs, Calif.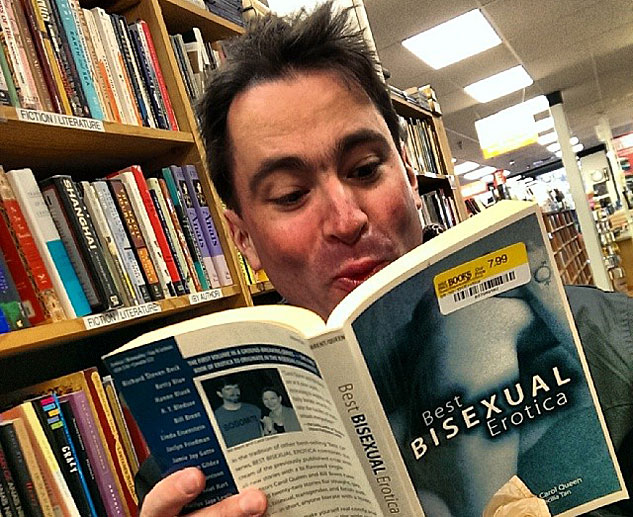 11:30 a.m. Mike Lackovich writes, "Spending time with my bisexual friend and gay rights advocate getting research materials for blogging. I got a whole bunch of books about activist leaders. He is the Bisexual Liaison for StonewallAGAIN. We are looking to be inclusive. My book selection included a trans history book. I need to learn a lot."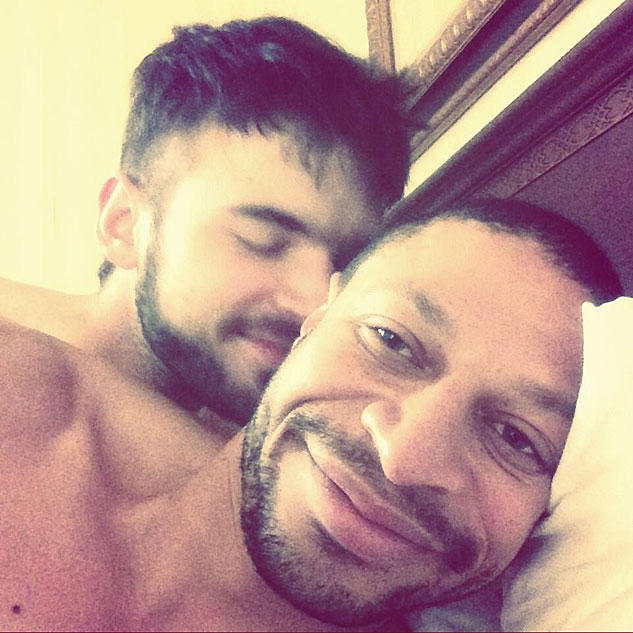 11:36 a.m. "A wonderful morning with a beautiful guy @ElishaMarrs." — Lee Vaughn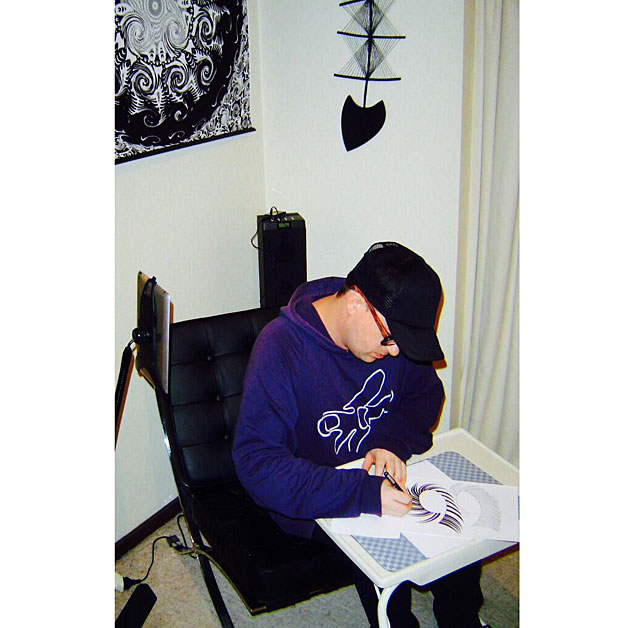 11:40 a.m. "Me doing some drawing which makes me happy with my iPad, and keeping in touch with the world." — Jeames Granger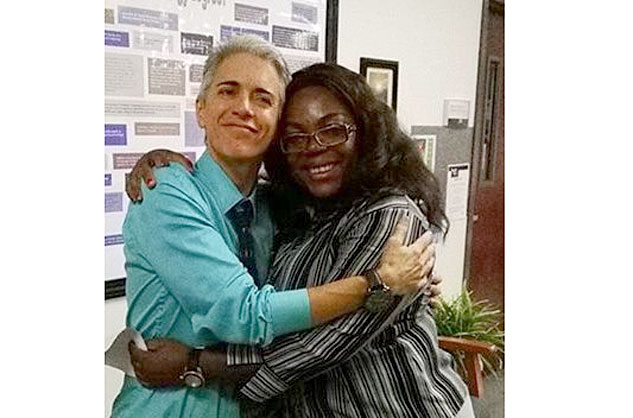 11:48 a.m. "The day before my 15 years of service as teaching faculty ended, my colleague Alice Yafeh-Deigh, a postcolonial biblical scholar from Cameroon, hugged me in support as our student Susan Van Bemden snapped a cellphone pic. Love and community prevail even in times of conflict." — H. Adam Ackley