Marriage Equality
Read the latest news about marriage equality and the fight for gays and lesbians to obtain the right to marry. See the most recent updates on this international, national, regional, and state-by-state issue, which has been hotly contested by conservatives and far-right religious organizations. Learn about the straight allies who have been advocating for same-sex marriage in the spheres of society, entertainment, and politics, as well as the various opponents of marriage equality who seek to impede the progress of the LGBT rights movement.
PHOTOS: New Yorkers Rally for Marriage Ahead of Supreme Court Hearings
BY Advocate.com Editors
March 25 2013 3:25 PM ET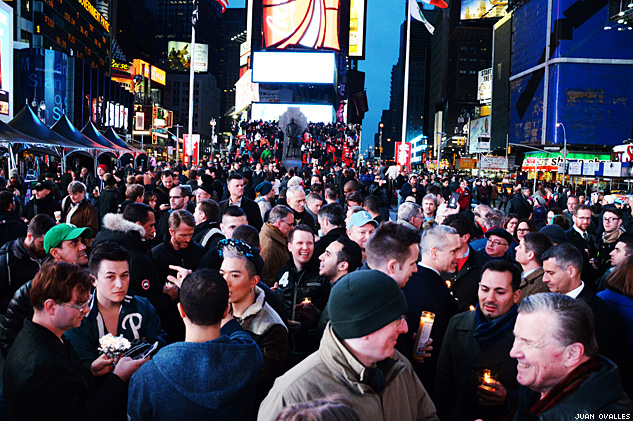 Longtime activist David Mixner appears smiling in the lower right corner of this photo from the rally he helped organize.