Marriage Equality
Read the latest news about marriage equality and the fight for gays and lesbians to obtain the right to marry. See the most recent updates on this international, national, regional, and state-by-state issue, which has been hotly contested by conservatives and far-right religious organizations. Learn about the straight allies who have been advocating for same-sex marriage in the spheres of society, entertainment, and politics, as well as the various opponents of marriage equality who seek to impede the progress of the LGBT rights movement.
PHOTOS: Bartha, Bass, and More at Lambda Legal's West Coast Liberty Awards
BY Daniel Reynolds
June 18 2013 7:00 AM ET
Last week, Lambda Legal hosted its West Coast Liberty Awards, an event honoring those who have made significant contributions toward the advancement of the organization's vision of equality. Hosted by 'N Sync alumnus Lance Bass, the occasion honored actor Justin Bartha for his portrayal of a gay dad and husband in NBC's The New Normal as well as NFL player Brendon Ayanbadejo for his outspoken support and advocacy of the LGBT community.

Celebrating the organization's 40th anniversary, the ceremony was particularly momentous, as it occurred on the eve of a Supreme Court decision that could determine the fate of same-sex marriage in California and the nation. To mark the occasion, The Advocate spoke with many of the public figures in attendance, including Greg Louganis, Liz & Dick's Grant Bowler, Scandal's Dan Bucatinsky, True Blood's Janina Gavankar, and more, who shared stories and insights into the public — and personal — fight for equality.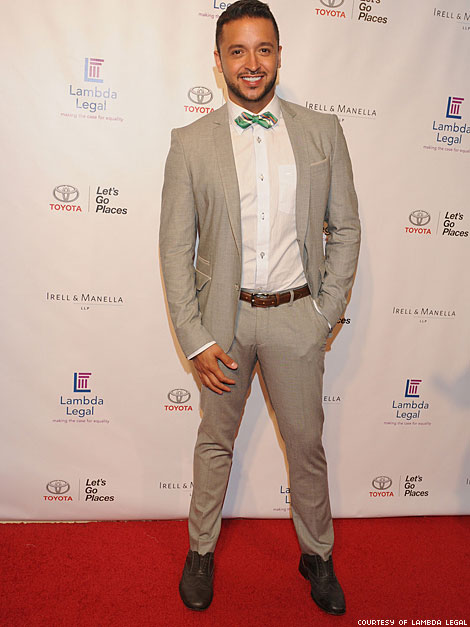 Jai Rodriguez