Meet the Gay Couple Who Made History in Utah
BY

Advocate.com Editors
January 17 2014 6:00 AM ET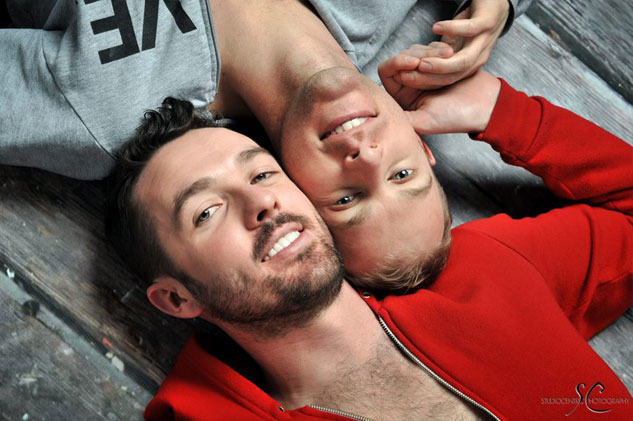 Were you already planning to get married when Utah initially reversed the marriage ban?
Yes. Michael and I had been engaged since July 2013. We were working on a tea farm in Japan when he proposed to me.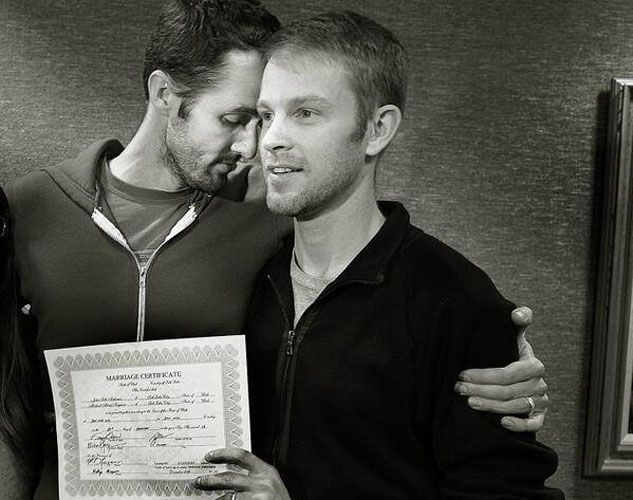 Where had you planned to marry?
We planned to get the license in California, but we planned to have the big party and a ring ceremony in Salt Lake.

Did you know you were going to be the first gay couple to wed in Utah?
No. Our friend who is an attorney had been following the case. When he learned that Judge Shelby had struck down Amendment 3 (Utah's anti–marriage equality constitutional amendment), we rushed to the county clerk's office because we didn't know how much time we had before the state put a stay on the ruling. So the minute we heard on the afternoon of December 20, we literally dropped everything and sped over to the clerk's office.