Meet the Gay Couple Who Made History in Utah
BY

Advocate.com Editors
January 17 2014 6:00 AM ET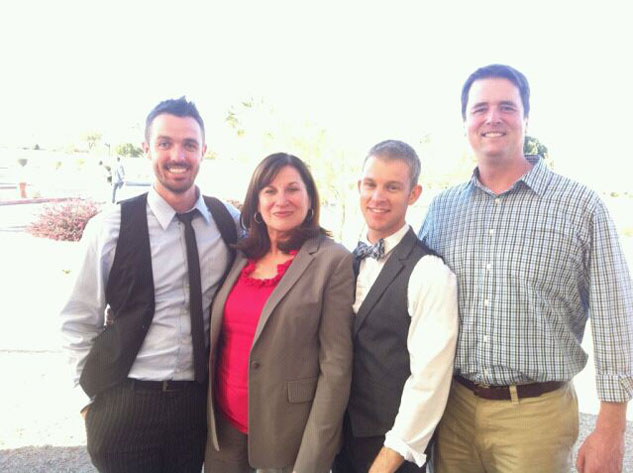 How did your families react to the news of your marriage?
My family was thrilled! I have deep Utah Mormon roots dating from the 1860s. My ancestors were Mormon converts from Scandinavia. My dad texted and said, "Did I just see you on the news?" and my sisters called me in tears and were thrilled. Michael's cousin Blake was one of the witnesses on the 20th.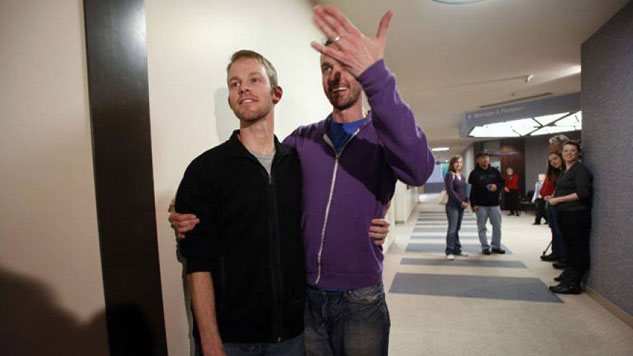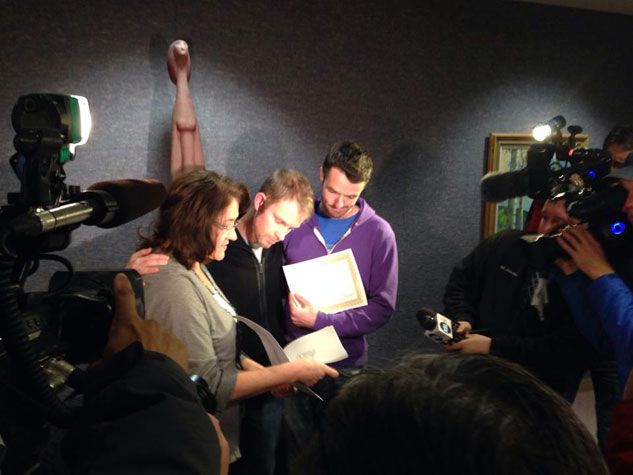 Were you worried that the decision would be reversed?
On December 20, we were worried about a stay. When we got to the county clerk's office, they hadn't heard the news and we explained to them what was happening. They thought we were there for civil disobedience, which I'm all for, but the people working were moved to tears when they realized what had happened. We had only been there for about three minutes when the Salt Lake district attorney, Sim Gill, came in. I thought we were too late and he was there to tell them to refuse to issue us a license. But he wasn't. He told us to "hang tight for about 20 minutes" while he "got everyone up to speed." Twenty minutes later, one of the clerks came back and said, "We have been told we can proceed." The room erupted in cheers; the woman issuing the license remained on the verge of tears for the rest of the time we saw her.